NEC releases UCaaS and CCaaS solutions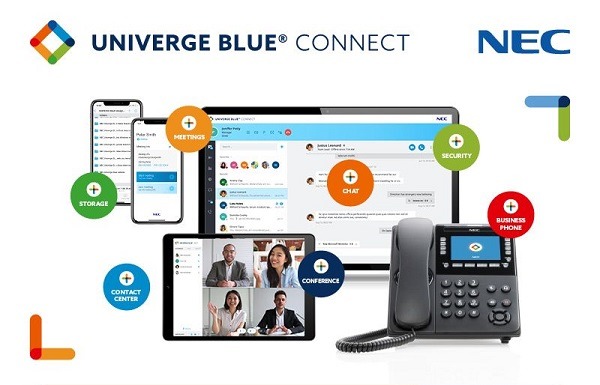 NEC Australia has announced the general availability of NEC UNIVERGE BLUE CONNECT, a fully integrated Unified Communications as a Service solution, and NEC UNIVERGE BLUE ENGAGE, a Contact Centre as a Service solution for businesses of all sizes.
NEC partnered with Intermedia – a US-based 'born in the cloud' and award-winning communications software provider to deliver this solution to the Australian market.
NEC Australia's vice president of infrastructure and communications, Sam Iacono, says: "At a time where the ability to communicate and work remotely is no longer just a nice to have, we are proud to give our Australian customers and channel partners a clear migration path to the cloud and to provide them with the solutions needed to succeed in today's business environment."
Both solutions are designed for businesses of all sizes from enterprise to SMB, and can help with the shift to a distributed workforce.
NEC is also offering UNIVERGE BLUE MEET, a powerful integrated video conferencing tool, to all NEC customers in Australia.
With fully integrated conferencing, collaboration, screen sharing, and video conferencing capabilities available from desktop or mobile devices, UNIVERGE BLUE MEET provides reliable, stress-free meetings from anywhere, at any time.
Customers that sign up for UNIVERGE BLUE before March 31 will be eligible for one month of free services.