Meridian takes its partnership with LG a step further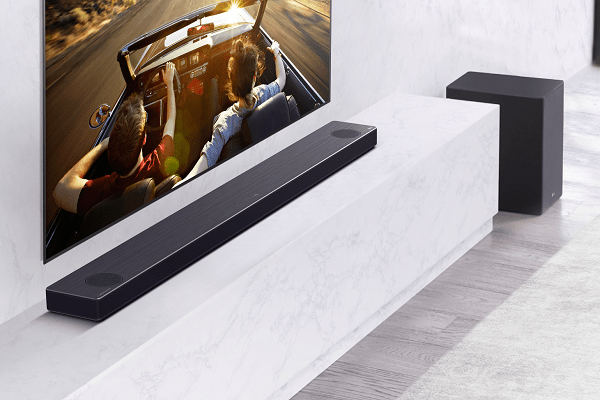 Meridian Audio and LG have released a range of new products including the LG TONE Free, LG SN soundbars and the LG XBOOM GO PL series. This latest line of LG x Meridian audio products marks the culmination of three years' collaboration between the two brands.
The LG TONE Free HBS-FN6 and HBS-FN4 wireless earbuds are the first True Wireless Sound (TWS) products to feature Meridian HSP (Headphone Spatial Processing), a technology includes in some of Meridian's own audio products.
Both TONE Free models feature customised EQ sound settings with each mode offering four unique presets that are perfectly tailored to listening preference including Natural, Immersive, Bass Boost, and Treble Boost, depending on the user's preferences or choice of listening material.
The 2020 LG SN soundbar models: SN11, SN10 SN9, SN8, SN7 and SN7C deliver rich, true-to-life sound with Meridian's tuning and on-board technology. The soundbars ensure a life-like listening experience for users by elevating the perceived height of lead instruments and vocals, especially important for soundbars positioned below a screen. Alongside this, Meridian's bass and space technology boosts low-frequency reproduction and naturally widens the soundstage.
The soundbars also feature AI room calibration for more optomised audio after adjusting to the room and space accordingly.
And finally, the new LG XBOOM GO PL series of portable Bluetooth speakers, the PL7, PL5 and PL2 integrate Meridian tuning for enhanced bass and clearer vocals on the go.
"As part of our collaboration, Meridian and LG recognise the importance of high-quality audio in creating and delivering the ultimate user experience, which continues with new 2020 models of LG's wireless earbuds, soundbars, and portable speakers," Meridian Audio chief executive John Buchanan says.
"These new audio products are a testament to our successful partnership and our commitment to delivering premium, authentic audio to customers, wherever they are."