Marantec America to offer Home8 video-verified garage door system for remote control and access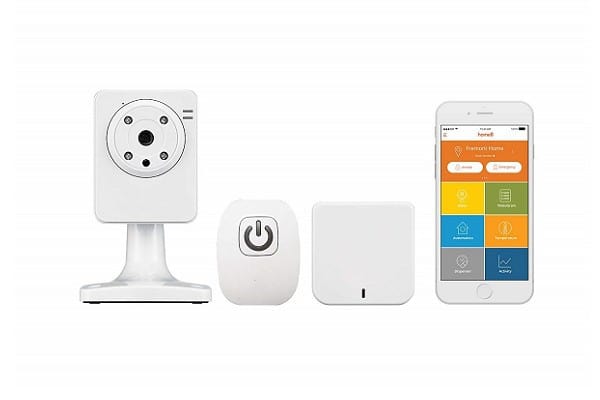 Home8 has agreed to provide Marantec America with Home8's Video-Verified ActionView garage door control relay system as a complement to Marantec's flagship line of garage door openers.
Home8 will supply the ActionView systems to Marantec America, an Illinois-based manufacturer of access systems for both commercial and residential applications. Marantec will sell the systems as a third-party option to its line of Synergy garage door openers, under the Home8 brand.
With the Home8 Video-Verified ActionView garage door control relay system, users can remotely open or close their garage doors using a smartphone or other web-enabled device. This allows users to perform a variety of functions, such as allowing access to delivery people or letting in neighbours in the event of an emergency. It also means that users can close their garage door remotely if they drove away from home and left it open.
Video verification is another feature of the system. This allows users who might not remember whether or not they closed the garage door after leaving their house to visually check door status through real-time video.
The system, which includes a security gateway (hub), WiFi camera, and garage door opener relay, can be connected by either a professional garage door installer or by the customer itself.
"What really intrigued us about the Home8 system, besides being an established and reputable brand, is that it takes the initial need for opening and closing the garage door and brings it to a completely new level," Marantec America president and chief executive Meikel Nagel says.
"From our initial feedback, the video capability has turned out to be the key selling point for homeowner; they have eyes on their garage now.
"But what makes the system even more attractive is its expandability, allowing home owners to add various home automation devices, even devices for connected health. Rather than having to purchase another system specifically for creating a smart home, users that purchase this Home8 system will already have a foundation for smart home integration."
Meikel added that besides bringing home automation potential to those who purchase the system, it represents new revenue streams for garage door dealers and wholesalers — the company's primary sales channels — who can now 'upsell' into smart home devices and other home automation products.
According to Meikel, based on the success of this initial product rollout, Marantec may explore the possibility of selling additional Home8 products, as well as significantly increasing the number of ActionView garage door units the company orders.