Contacta announces new hearing loop driver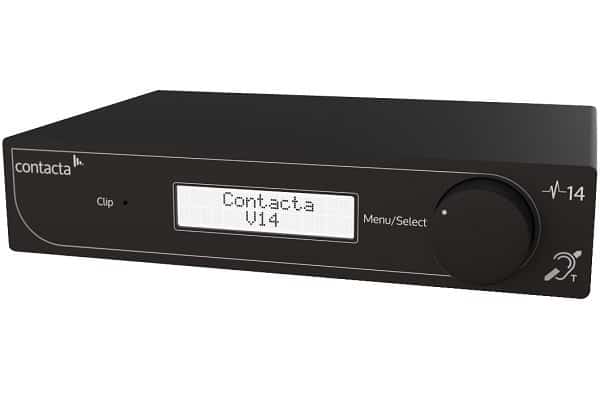 Contacta has announced the latest addition to its V hearing loop series, the Contacta V14.
The V14 is a constant current, single output hearing loop driver. All V Series systems are made with the installer and user in mind, aiming to provide cutting edge technology to achieve life-like speech and superior music reproduction.
The V14 includes a backlit LCD display and user interface with a simple dial to make adjusting loop parameters simple, while its compact half width 1U chassis enables straight-forward installation.
The V14 hearing loop driver includes a Class-D amplifier output stage, with automatic gain control and features high frequency compensation for metal loss.
The V series does not require fan cooling, which results in a quieter, lighter and easier to maintain product.
The inclusion of Contacta's V14 hearing loop in contemporary spaces will aim to ensure hearing impaired visitors and staff receive the best possible audio coverage, improving communication and the overall experience.
Contacta is distributed in Australia by Amber Technology.