Making valuable lessons available through Join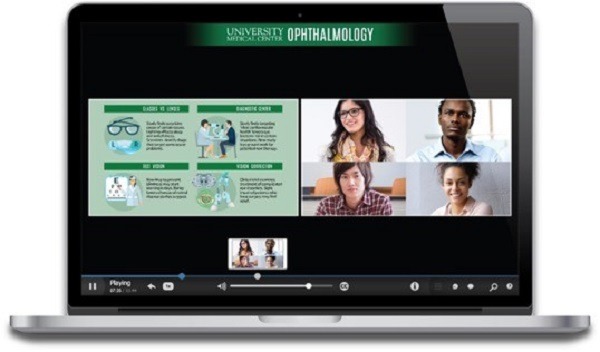 Updates to unified communications solution Mediasite Join are being showcased at InfoComm in Orlando this week.
Mediasite's video platform update includes automated and scheduled live streams, SIP support, editing capabilities and enhanced functionality.
It will also integrate with Skype for Business, and serve as a replacement solution for users of the end-of-life Cisco TelePresence Content Server and Harman's RealPresence Media Suite.
It can turn flat recordings into searchable videos-on-demand by automatically recording, streaming and managing everything that takes place in huddle rooms, Zoom rooms and collaborative spaces.
Available as an app or in Mediasite Video Cloud, Join offers a secure space to manage all video. It integrates with conference services and bridges such as Cisco, Zoom, Polycom and Vidyo while also offering closed captioning and transcription capabilities, robust search, editing tools, anytime and anywhere publishing, interactivity options to track viewer engagement, and back-end analytics.
Sonic Foundry chief executive Michael Norregaard says Join makes sure that the valuable lessons happening in huddle rooms are easily accessible to participants.
"The unified communications space is a multi-billion dollar market and growing at an impressive rate. Companies and higher education institutions are missing an essential piece of the puzzle if they're not jumping in head first to create the most accessible and useful video content possible for their students and employees – and Mediasite Join makes that possible."
ADVERTISEMENT

ADVERTISEMENT
ADVERTISEMENT

ADVERTISEMENT