Extend connection with a single cable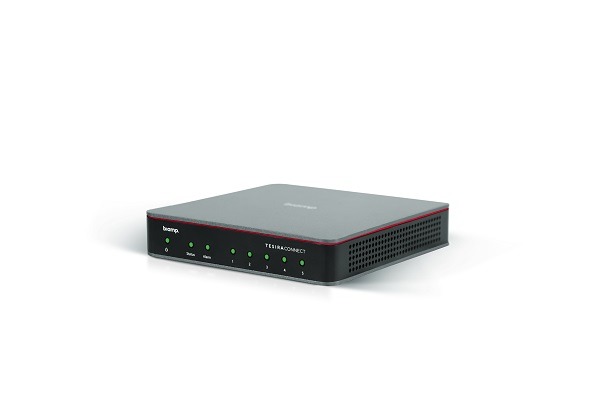 Biamp is showcasing its TesiraCONNECT room expander at InfoComm this week.
The five-port AVB connection box simplifies the conference room by providing power and media over a single cable to Biamp AVB DSPs, USB extenders, PoE+ amplifiers, and microphones. It acts as a central connection point for all devices in the room.
It provides five RJ-45 ports to support connectivity, allows for easy expansion and ease of management, as well as having a simple interface to work with.
Biamp executive vice president of corporate development Joe Andrulis says integrators have been asking for a simple, dependable device to connect to and power Biam's expanding family of devices.
"Simply plug up to five AVB devices into the expander and they're connected and ready to work. If you need more than five connections , multiple expanders can be daisy-chained. TesiraCONNECT is the ideal appliance for the conference room to connect Parlé microphones, PoE+ amplifiers and desono loudspeakers, EX-UBT USB extenders and TesiraFORTÉ conferencing system."