Luxul's Epic Mesh ships to integrators mid-September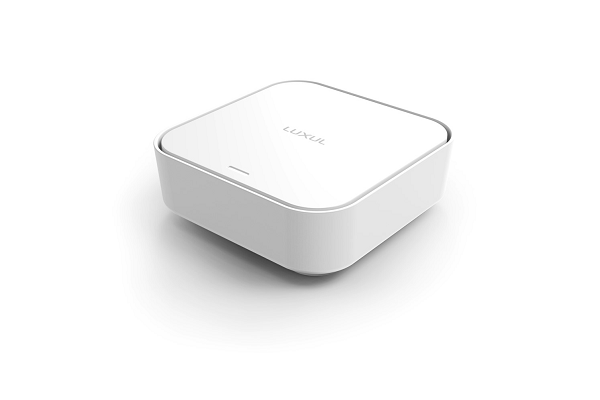 Luxul has announced that its Epic Mesh wireless mesh solution will be available for integrators in mid-September, aiming to give users a solid foundation for today's connected home and fast, easy installation.
"There has been unprecedented buzz surrounding our Epic Mesh since it made its preview at CEDIA Expo last year, and we've received an overwhelming amount of inquiries as to its official release date from eager customers," Legrand vice president of marketing Mike Grubb says.
"We couldn't be more excited to say that the wait is almost over for our game-changing solution and integrators can go ahead and put Epic Mesh down in their calendars for installations."
Epic Mesh combines a mesh node acting as a router and additional satellite nodes that require no wired link between them. Each node in the network can talk to all the others, forming a point-to-point wireless mesh for fast, reliable and truly wireless internet.
It's easily installed using the Luxul Easy Setup app and gives users eight SSIDs for networking flexibility. Making use of MU-MIMO technology for its high performance, the Epic Mesh is ideal for the needs of the current smart home.
Integrators can now place pre-orders for the new device through local distributors as well as attend the launch webinar scheduled for 1AM 4 September.