Let the sound follow you with Vogel's new sound bar mount.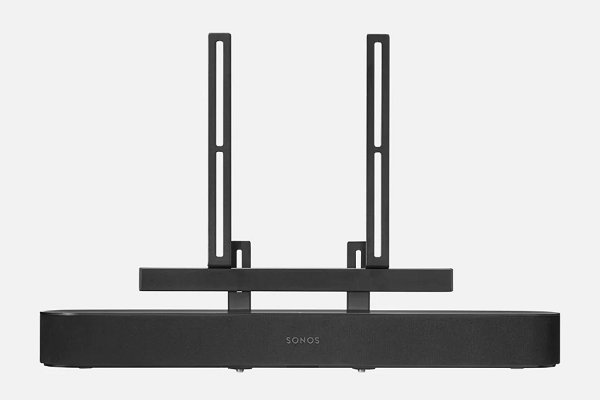 Vogel's has released its new Sound 3550 universal sound bar mount.
The unit attaches itself to almost any existing TV swivel wall mount and gives a range of benefits to the end user including compatibility with the new Sonos Arc, the ability to be turned on with the TV, adjustable height and a 6.5kg aluminium and steel construction.
With cable clips included, it's easy to hide wires and create an elegant and tidy workspace. It's also simple to install and easy to set-up. The mount is compatible with most leading brands, including Bose, Yamaha, Samsung, Bose, Harman Kardon, JBL, LG, Panasonic and Sony.
The smart design of the Sound 3550 sound bar mount ensures wide compatibility with the market's latest models as well as being easily customisable for multiple sound bar shapes and sizes.
The Sound 3550 fits any TV wall mount where the mounting hole pattern on the back of the TV is between 100mm  and 600mm apart, as the vertical rails are adjustable to fit this range of hole patterns.