Leon Ente SoundTile now available in three models for increased design versatility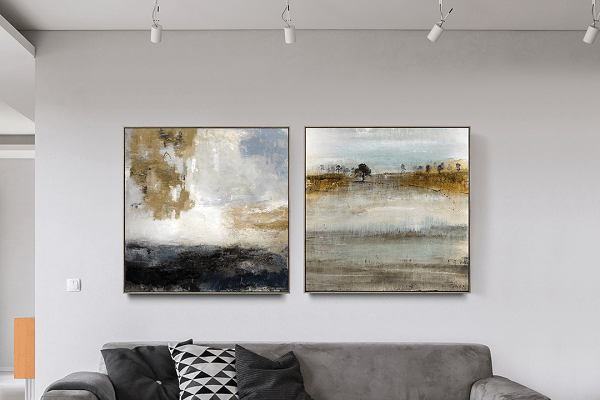 Leon Speakers' Ente SoundTile is now available in three different models, delivering reference-grade audio powered through the Sonos Amp.
First introduced at the 2019 CEDIA Expo, the Ente SoundTile was originally only offered in two-channel audio configuration but it has now expanded to include one-channel and zero-channel options so that integrators can mix and match models, creating diptychs, triptychs and more with the artwork while keeping the sound and style consistent.
It's all elegantly concealed behind an artwork grille that aims to looks more like a work of art than a sound system.
"We designed the Ente SoundTile to change the way that people think about architectural audio. Instead of having the speakers hidden away, we wanted them to be on display and actually add to the design of the space," Leon founder and president Noah Kaplan says.
"These new Ente models will give designers and integrators even more options to mix art with audio in any residential or commercial environment."
The three available models are handcrafted out of Baltic Birch and available in matte black or matte white. It also boasts reference-grade Leon ULTIMA speakers and a Sonos Amp (unless specifying Ente-SoundTile-Zero) and is covered with a perforated metal grille with screen printed artwork selected from either Rosentiel's extensive gallery or Leon's Artist Edition Collection that currently features fine art photography from renowned music photographer Roberto Rabanne.