Snap Pro Live: New products, training sessions will take centre stage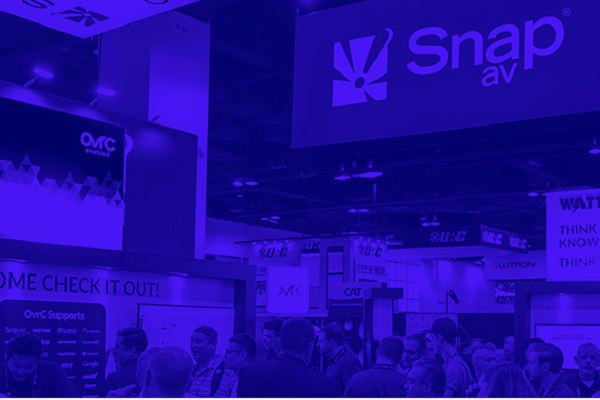 SnapAV has released details about the Snap Pro Live Virtual show including a forward-looking, state-of-the-industry keynote, more than 35 training and panel sessions and two and a half weeks of post-event on-demand content kicking off on 13 October 2020.
The event is designed to support SnapAV's global network of dealers, connecting them with industry professionals and product experts.
It also features a range of in-depth training sessions, panel discussions and the introduction of major new products that would ordinarily be introduced at a traditional trade show.
"We understand that getting hands-on with products, geeking out with technical experts and networking with like-minded professionals at industry events is a source of inspiration and education our partners use to grow their businesses," SnapAV chief executive John Heyman says.
"Although we can't gather together in person this year, we've created an empowering schedule of virtual sessions and events that will energise our partner base and provide them with the information and tools they need to take their business to the next level of success."
The three-day event will begin on 13 October with a state of the industry keynote where SnapAv's executive team and key division leaders will announce a new, highly-anticipated smart home product and highlight various other product developments.
The second day, 14 October, will have an in-depth focus on Control4 with an industry pro panel discussion on improving customer satisfaction, followed by three individual training sessions on new functionality offerings in Control4 interfaces, Composer Pro and Smart Lighting tools.
And the final day will feature a panel on smart home security trends and new technologies, the importance of RMR and industry opportunities and challenges ahead. There are also three training sessions covering ClearOne Smart Home Security, networking with SnapAV to learn about products and firmware upgrades and an overview of SnapAV's top ten commercial products.
"At the conclusion of each day over the three-day live schedule dealers will also have the opportunity to participate in hour-long AMA sessions and have conversations with product and market managers," John explains.
"Ultimately, we intend to provide our dealers with a comprehensive program of content sessions that will really empower them to grow their business around the SnapAV ecosystem of products, solutions and programs."