Leon connects design and integration at CEDIA Expo Virtual 2020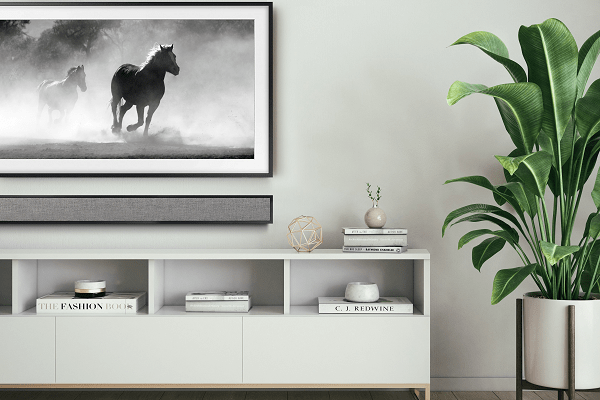 Leon Speakers owner Noah Kaplan joined the Design UnCut panel session at the CEDIA Expo Virtual 2020, speaking on how to fuse technology into any room, the FrameBar Soundbar and TcFIT-U Mounting Solution.
The company is also showcasing a number of new products at its virtual booth including the FrameBar for Samsung The Frame TV, the TcFIT-U Mounting Solution for Sonos and the Tonecase FIT Universal.
Noah says that as the number of smart devices and systems in homes continues to grow, it becomes increasingly important for designers and integrators to understand how to effectively fuse those technologies within a home's décor.
Leon will also give integrators tips on the topic at the "Hidden in Plain Sight: How to Conceal Tech or Make a Statement with It" live online discussion also at this year's CEDIA Expo Virtual. It aims to give designers and integration pros techniques for hiding displays, speakers and other technologies, as well as ways to showcase those technologies artistically, as stunning visual components of the room design.
"Technology continues to play a vital role in homeowners' lives, whether they're using tech for enjoyment, work, or to help manage the household," Leon president Noah Kaplan says.
"Unfortunately, all too often the technology overpowers the room aesthetic, making the space feel more like a science lab than a comfortable, beautiful living area. Our goal with this panel session it to impart practical information that integrators and designers can use when working with clients on home tech projects."
The FrameBar solution leverages the aesthetic of the popular Samsung The Frame TV, adding a discreet, ultra-thin soundbar made to match the width and finish of the TV, giving users an enhanced audio experience. It's a variation of Leon's HzUT soundbar and boasts 2.5" audiophile-grade woofers and 22mm cloth-dome tweeters in a 2.375" deep cabinet that mounts flush to the wall.
Giving integrators another soundbar solution, the TcFIT-U blends seamlessly with any flat-panel TV and can mount any Sonos soundbar including the Sonos Arc.
And lastly on display is the Tonecase FIT Universal comes in three models that offer adjustable depth to accommodate any Sonos soundbar, including the Beam, Playbar and Arc. It mounts directly to any TV up to 98" diagonal using one of Leon's undermount brackets, and the entire unit is covered with a custom-width fabric grille that comes standard in black with the option to upgrade to a collection of designer grille fabrics.