International WELL Building Institute formally launches WELL v2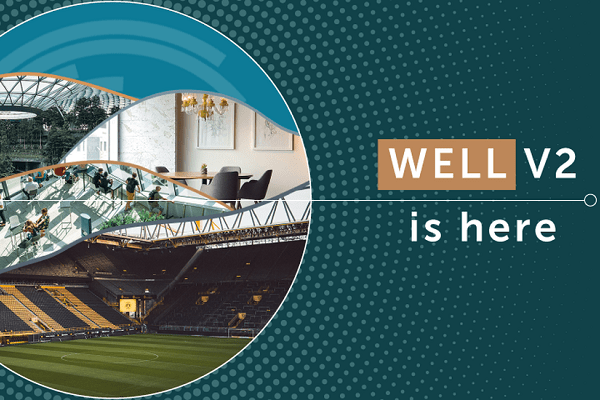 The International WELL Building Institute (IWBI) has launched the latest version of the WELL Building Standard – WELL v2. After two years of extensive development, the new standard is the most resilient and responsive version of the rating system to date.
The new version represents growth and evolution of the most dynamic, resilient and rigourously tested and vetted version of the WELL Building Standard.
"Better buildings, vibrant communities and stronger organizations have been at the core of our mission since we launched WELL in 2014," IWBI chairman and chief executive Rick Fedrizzi says.
"It was a long road to get here, but we've confirmed that WELL v2 is implacably strong, robust and resilient in the face of every challenge. From a global pandemic to social justice, WELL v2 has proved to be a relevant, scalable and global rating system that's responsive, inclusive, technically robust, customer-focused and applicable for any organisation or space type."
The new standard aims to deliver more thoughtful and intentional spaces that contribute to improved human health and well-being. It includes a range of strategies that enhance and promote human health through design interventions.
Every feature within the concepts is underscored by available evidence that links design, policy and building-centric strategies to health and well-being outcomes; is third-party verified by Green Business Certification Inc. (GBCI) through documentation and/or performance testing; has been tested through WELL v1 and/or the WELL v2 pilot, demonstrating adoption and uptake by more than 3,300 projects from a wide range of typologies representing more than 413 million square feet across 54 countries; and includes outside input from a diverse community of health and design practitioners, subject matter experts, users and other third parties.
To learn more about WELL v2 and read it yourself, follow this link.