Kramer collaborates with Zignage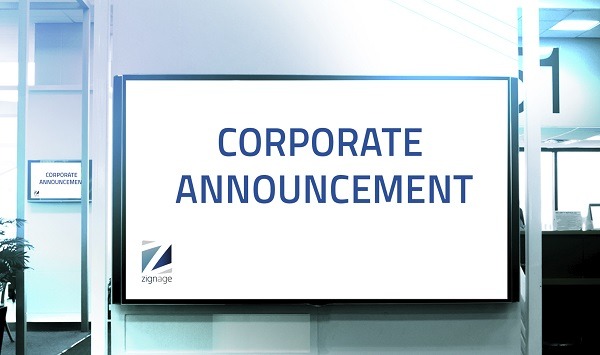 Kramer Electronics has teamed up with enterprise digital signage company Zignage to deliver enhanced functionality and value to Kramer's VIA platform.
The move follows the integration of popular software and video collaboration offerings by Blue Jeans and Zoom, into the Kramer platform which consists of hardware and software-based wireless presentation and collaboration solutions.
It also highlights the innovative strategy behind Kramer Platforms, the company's software-driven approach to AV functionality, with multiple software-licensed functionalities available on single and easy-to-install hardware platforms.
Zignage specialises in flexible and reliable digital signage software, using scalable and open-source standards to place them at the forefront of modular, customisable and interactive digital signage solutions.
The added Zignage features to Kramer VIA will be a powerful add-on to the free existing capabilities. Users with more demanding requirements can purchase a licence for expanded features.
Kramer Electronics vice president of digital business development Neta Lempert says: "This partnership brings an inclusive digital signage suite to Kramer's all-in-one VIA platform. With many digital signage templates, media scheduling, browser and mobile CMS, dynamic widgets, and internet live streaming, VIA users subscribed to Zignage services get the maximum value for their spend."
Zignage chief operating officer Vadim Kern adds: "Kramer are one of the most respected names in pro AV and we are delighted with this alignment. Zignage brings a wealth of powerful, creative options to VIA users wishing to get the best from their displays during 'downtime'."