Tiles tackling sound absorption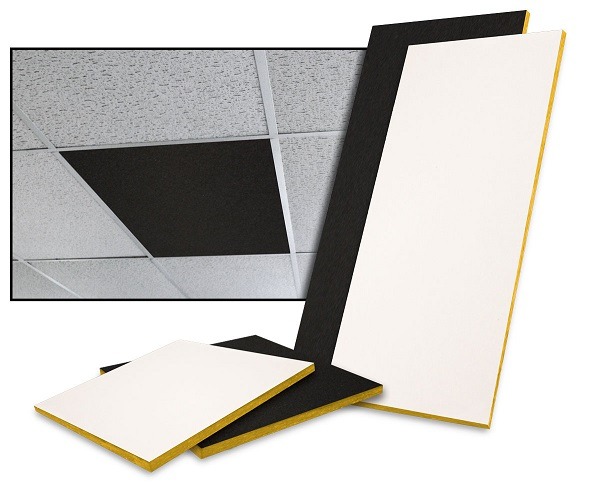 Auralex Acoustics is tackling the issue of ceiling tiles and sound absorption in its T-Coustic Ceiling Tile Acoustical Treatment.
Auralex's new offering is a line of fibreglass ceiling tiles that offer absorption coefficients that are 20-45% higher than standard ceiling tiles.
They are designed to fit into standard drop tile ceiling grids, in 2×2 or 2×4 grids, and are suitable in spaces like offices, conference rooms, houses of worship, medical facilities or basement environments. Each panel is one inch thick and is supplied with a fabric scrim on the face of the panel.
T-Coustic tiles reduce unwanted reflections in the room by reducing the amount of reverberation, resulting in improved speech intelligibility.