Klipsch has introduced custom subwoofer solutions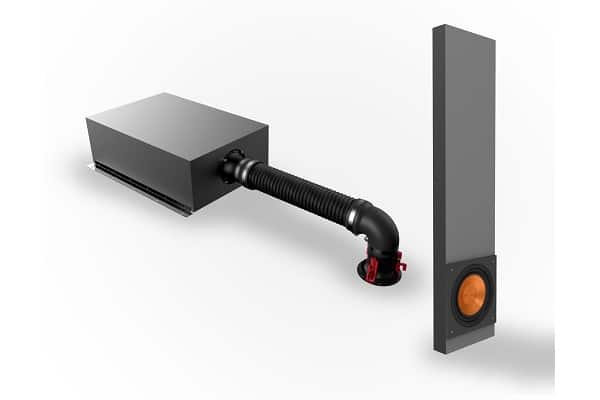 Klipsch, distributed by QualiFi, has introduced two new custom installation subwoofer solutions for home audio system design. The Klipsch Professional Series in-ceiling/floor and in-wall subwoofers deliver good bass while being barely noticeable.
The Klipsch Professional Series PRO-1200SW in-wall subwoofer is easy to install into new construction in standard 16" OC stud bays. The in-wall subwoofer features a long-throw Cerametallic woofer with reverse rolled surround providing low frequencies in a behind-the-drywall design that keeps it hidden from view.
The Klipsch Professional Series PRO-800SW in-ceiling bandpass subwoofer delivers low frequencies for distributed audio or whole home audio installations. It features a robust yet flexible port tube that leads to a small 4.25" opening, matching the diameter of most recessed lights and minimising its visual footprint in the room. The 8" long-throw Cerametallic woofer provides deep bass and dual voice coil design allows for system design versatility. A 90° connector and robust dog legs on the port tube ceiling connector ensures secure, easy installations in tight spaces. The versatile Klipsch PRO-800SW subwoofer can act as an in-floor option as well, with a 4" x 10" floor vent kit accessory for discrete installation.
These Professional Series architectural subwoofer feature MDF enclosures to ensure sound isolation from neighbouring rooms, and magnetic, paintable grilles that blend into most environments.
Klipsch engineers have custom designed the presets for optimised EQ and limiter settings of its KDA Series Amplifiers to maximise output and acoustic performances of the Professional Series subwoofers. IP Ethernet network control drivers from Control4, Crestron, and RTI now communicate with and command Klipsch DSP amplifiers for seamless control and optimal sound.