Sharp launches the 'Huddle Board'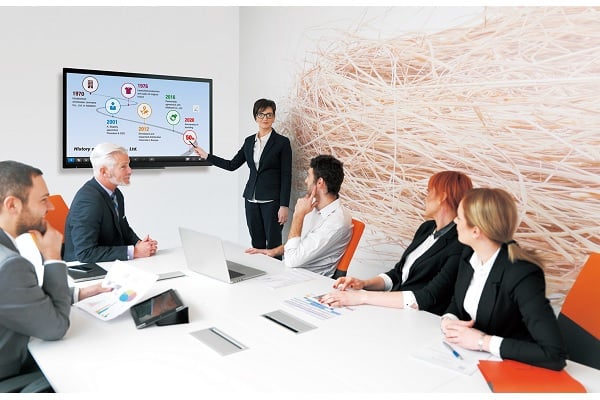 Sharp, distributed by Madison Technologies, has launched a new 'Huddle Board' to make meetings and communications smoother and more productive for the work place. The TC1 range is a fresh approach to boosting businesses and educational organisations by improving meetings for two to six people.
The 'Huddle Board' is a way to collaborate engaging information between work 'huddle groups' by using an intuitive touchscreen. BYOD meetings are an optional extra with the feature of wireless broadband. When the Huddle Board is not in use, it displays corporate advertisements, notices, and other important workplace information.
The TC1 range comes as a 50" or 40" screen size to suit most applications. The board features a full-flat design with 10-point multi-touch functionality. Sharp's 'capacitive touch technology' offers a smooth and quick response for writing and touch gestures, while delivering full HD resolution. The Huddle Board comes with a 2mm tip touch pen for onscreen writing and presentation. The onscreen menu allows easy switch inputs, options for touch and pen modes, and access to other functions.
The built-in wireless broadband allows up to 10 devices to be connected simultaneously without drop-out or low-quality connectivity. The PN-50TC1/40TC1 includes an extension slot compatible with the Intel Mini Open Pluggable Specification (Mini OPS) and a range of interface terminals such as HDMI and Display Port 1.2.