KD-VW4x4ProVK, an AV-over-IP 4K video wall solution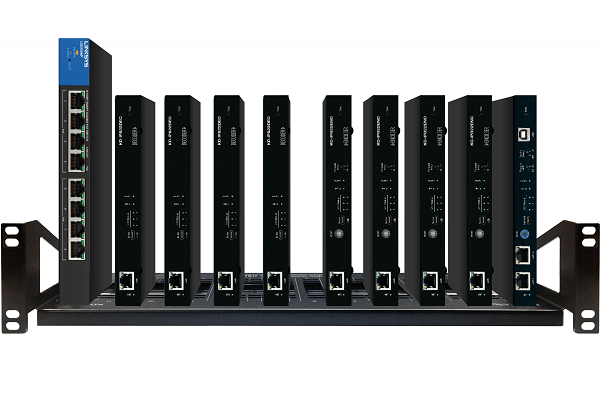 Key Digital has released the KD-VW4x4Pro4K, a pre-configured, app-controlled AV-over-IP 4K video wall solution kit.
The kit includes four encoders and decoders, a mounting shelf and pre-configured network switch. It's also KD App ready, meaning integrators can set it up quick. It also comes with a KD-IP922ENC, three KD-IP822ENC, four KD-IP822DEC, one Linksys LGS308MP, one KD-SMS16 and pre-installed CAT6A patch cables.
It makes use of a managed gigabit network switch to enable video distribution, matrix switching and extension.
The KD-VW4x4Pro4K transforms consumer or professional displays into a video wall with any video source which can be viewed across multiple displays.
Also, automatic or manual settings can create a fluid, bezel-free screen, removing pixels from top, bottom, left and right.