Josh.ai, Sonance debut design-driven invisibility campaign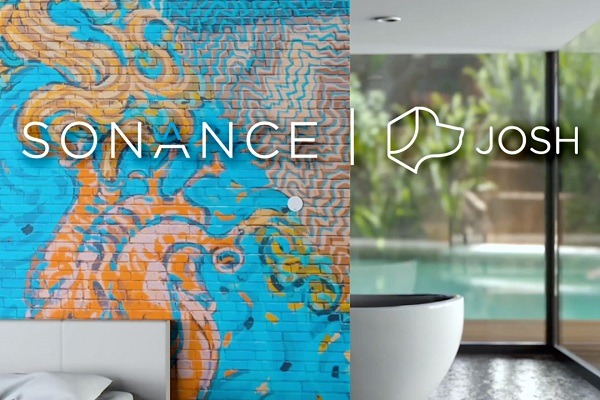 Josh.ai and Sonance have continued its partnership with the Josh Nano now leveraging a room's in-ceiling or in-wall speakers to provide its feedback.
Originating from Josh Core's VoiceLink outputs and disseminated through Sonance DSP amplifiers, Josh.ai's responses to voice commands can now be distributed throughout every area of the smart home.
On top of VoiceLink, Sonance's integration with Josh.ai offers a range of control functionality. Users are able to switch inputs, control volume levels, distribute a single source to play across multiple zones and route multiple sources across multiple zones. This level of control is available verbally with Josh Micro and Josh Nano, as well as manually through the intuitive Josh.ai app.
For example, a user can give a command like, "OK Josh, play Mozart in the living room, foyer, and entryway and turn it to 35%." Josh.ai will not only confirm it's executing the request via the room's speakers where the command was given, but it will handle the search and routing of the music, and directly adjust the volume on the Sonance DSP amplifier as well.
Josh.ai chief executive Alex Capecelatro and Sonance director Mike Cleary kick off the Invisibility campaign by discussing the trends they're seeing in the industry's most innovative properties and the inspiration behind Josh Nano.
"I'm so excited for the industry and our dealers to see this campaign focusing on design and elegant client experiences," Alex Capecelatro says.
"Our goal at Josh.ai is to make user experiences as intuitive, secure, and magical as possible. Josh Nano, Josh Core, and our partnership with Sonance enable our installers to offer their clients a calibre of smart home that previously was only science fiction."