Introducing the Delos Home Wellness Kit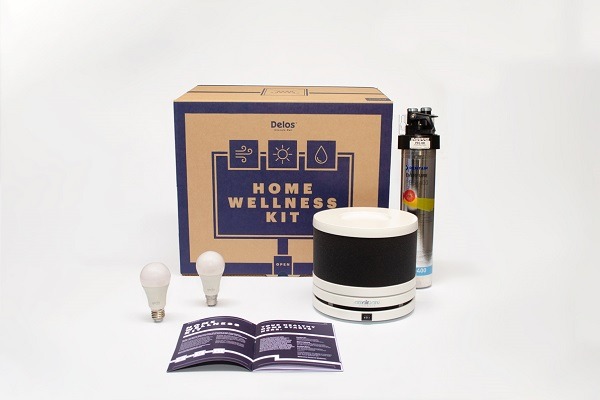 As a result of the COVID-19 pandemic, people have drastically changed the way they use their homes, highlighting the need for optimal in-home wellness in the most occupied rooms.
Delos, a company that aims to promote wellness and health through technology solutions, understands the importance of the 'home' and has released the Home Wellness Kit (HWK).
Designed as a starter kit for people wanting to improve their living space, the HWK includes air purification, water filtration, and smart lighting that mimics natural daylight. Delos has curated its home wellness products with three pillars of health – fresh air, clean water and natural daylight.
As an off-the-shelf healthy living solution, the HWK can be put in any home, apartment, workspace or bedroom.
Included in the kit is a portable HEPA air purifier which is a three-stage HEPA system that cleans and purifies the air by removing gases, odours and other potentially harmful particles. It can be used in rooms up to 28m² in size.
It also comes with two circadian LED smart light bulbs that can be controlled and automated with the Mirabella Genio App. Users can match their indoor lighting with the outdoors with bright, cool light during the day and warm, relaxing light in the evening.
And the last inclusion is a point-of-use water filter which improves the quality of your drinking water. It enhances water at the source by removing sediment as small as 0.5 microns, and reduces lead and chlorine. This unit is also NSF/ANSI Standard 53 certified to reduce cysts (including cryptosporidium and giardia) by mechanical means.