Introducing Tauri infrared temperature-check tablets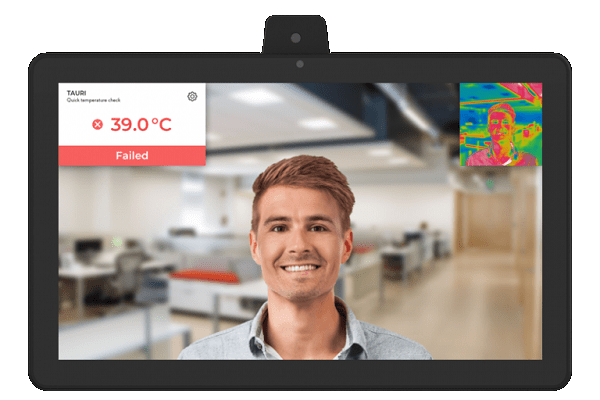 Aurora has introduced Tauri, an Android-based all-in-one infrared temperature sensing tablet that can sense if an individual has a high temperature within one second from one metre away.
It acts as the first layer of protection with its hygienic non-touch infrared technology. Using an advanced German-developed algorithm to detect heat signatures, the Tauri can pinpoint a temperature to ±0.5° C.
Available in 10.1″, 15.6" and 21.5" screen sizes, the tablets support a variety of stands, desktop and wall mount options suited to whatever the situation may be.
The Tauri also comes with the option of an APS-1 adjustable pole stand with weighted base, WMT-1 wall mount, DTM-1/DTM-2 desktop stands, ReAX control and integration with third-party control systems.