Instinct to establish training academy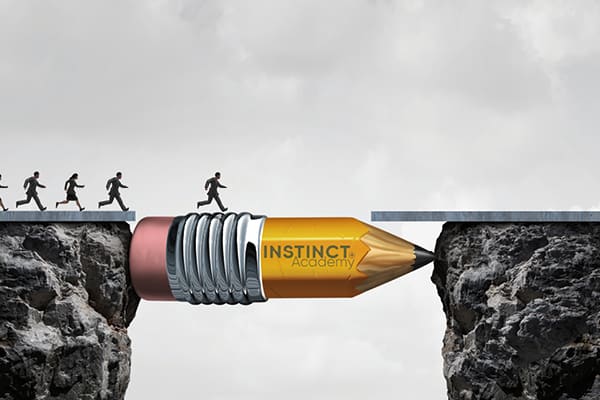 Integration company Instinct is establishing a training academy to build up skill bases within its business and is hoping to eventually bring it to the wider industry. Adelle King explains.
Sydney-based integrator Instinct has gone through some big changes over the past couple of years, incorporating a psychology-based focus to business operations, changing its name and moving increasingly into the integration and IT sectors. Now, Instinct is bringing all these changes together into a new training program known as Instinct Academy.
Instinct Academy stemmed from a need to support growth within the company as Instinct developed the home automation, AV, lighting control, security and access control, and home networking sections of its business.
"We have all these different facets of our business and we're growing rapidly so we wanted to ensure we have the in-house skills and expertise to support this growth," says Instinct director Sarah-Jayne Duryea.
"This led to a major re-think about training and learning in our business, and how we could set up pathways of training for our staff that support the growth of the company, allow us to keep pushing into new technologies and help us retain the staff we identified as part of our 'talent pool.
"We found that while there is a lot of training available for the industry, especially in specific products, hardly any of it addresses the theoretical background in terms of understanding the 'why' not just the 'how'; why am I plugging this in? Why am I connecting this? There was a lack of depth in the training, particularly in soft skills such as leadership, commerciality, project management and communication. That became really important to us because it deepens and broadens the learning."
Instinct Academy brings together product-specific training, theory and soft skills in different streams that involve both internal and external training.
Training outside the business includes the product-specific and CEDIA training courses. All other training is written internally by Instinct.
"Basically when we see a new opportunity we write a course for it and the whole team is very involved in this process, which helps to build a sense of competency and autonomy for our employees," says Sarah-Jayne.
"The courses we've written vary in length but most of them are bite-sized. We don't think training needs to be long; it just needs to be clear, sharp and practical."
The systems integration market is diversifying and client expectations are changing. Sarah-Jayne says it is therefore important that there are pathways available for people to move into different spaces and to bring in new starters.
"One of the things I am most passionate about is diversity in our team – different people with different skills who respect each other for their contribution to the team. Giving a name and clear process to training and development makes it apparent that as a business we support learning," says Sarah-Jayne.
"It also allows for succession planning to fill gaps resulting from growth and expansion. The more we can provide people with the skills they need, the happier they'll be at work and the better the service will be for the client. This not only helps us retain the talent we have but also attract new talent that will help us grow. All of this affects the bottom line so it's a win-win situation."
While Instinct Academy is still in its infancy, there are plans to turn it into its own entity. Sarah-Jayne will be at the CEDIA Expo in San Diego in September as a representative of the Academy to gauge interest in the program from the wider industry.
"As a director, I'm so proud of the fact that we've built a team of really great people who are committed to their own learning and development. It would be great to bring this to the broader market.
"This industry is constantly changing and there's new technology emerging all the time so it's important that those in the industry are being challenged to learn new things. It's great to see the new CEDIA strategic plan emphasise education and increasing standards and best practice in the industry. We want to add to this by providing the theoretical underpinnings and soft skills that are sometimes forgotten."