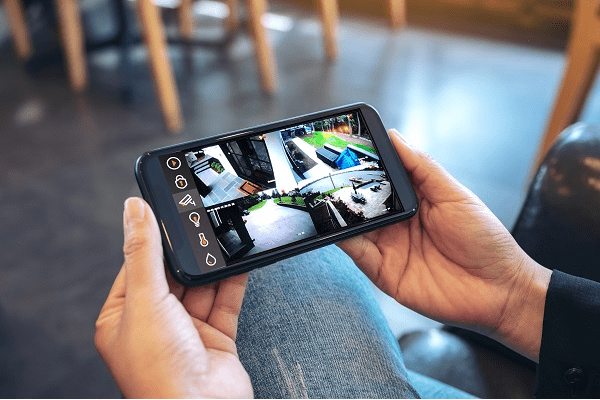 A whole-home integration project offered an interesting security challenge to Interactive Interiors as they installed a flagship ELAN system in a North Carolina home.
One of the home owner's top priorities was security and the ELAN installation went above and beyond on this front.
Interactive Interiors installed several hidden safety buttons throughout the house that the family could press to activate the secret door to the panic room. When activated, ELAN also contacts the local authorities and security monitoring service.
The ELAN system provides control of the whole home's lighting, 20 zones of multi-room audio, multiple TVs with distributed video-over-IP, electronic door locks, garage doors, pool and hot tubs, motorised window shades, irrigation, surveillance cameras, intercoms and even the home's generator.
"In the basement there's a video wall with three large TVs," Interactive Interiors' Brian Berg says.
"The owner asked me to set it up so that he can turn on all TVs with a single button, and one of them automatically shows live surveillance camera feeds. By combining instant surveillance access with scheduled automation for events such as the irrigation system and notifications when the electronic door locks are activated, the family always knows what is going on at their home."
More than 40 total SpeakerCraft in-ceiling speakers provide music in almost every room with a total of 20 distinct controllable zones. Music sources include Apple TV and an Autonomics music streamer with access to all the homeowners' streaming music services.
All the projects equipment is located in two full-sized racks which further simplifies the homes aesthetics.