Extron shipping companion amp to the in-ceiling subwoofer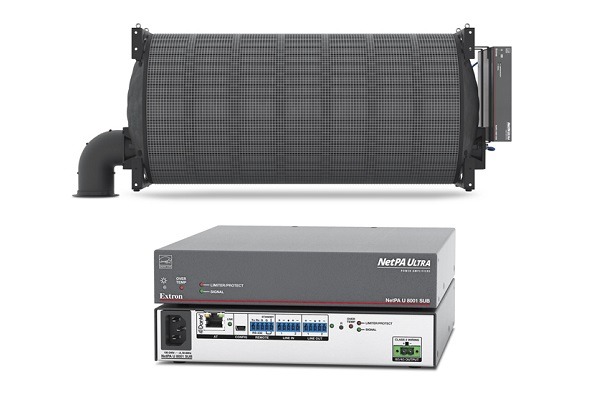 Extron has released the NetPA U 8001 SUB, an Energy Star-qualified subwoofer amplifier which delivers 800W in a plenum-rated enclosure which mounts directly to Extron's SF 10C SUB in-ceiling subwoofer.
It supports Dante Domain Manager and AES67 which ensures a wide compatibility with enterprise configurations and other network audio devices. With an integrated DSP for processing, the latest amp is an ideal companion to the aforementioned sub.
Combining the two meets the requirements of complex, decentralised systems with a complete space-saving solution.
"The NetPA U 8001 SUB was designed and optimised to go perfectly with our SF 10C SUB," Extron vice president of worldwide sales and marketing Casey Hall says.
"From their frequency range and output power to their innovative mounting, this pair of products is truly a complete solution."
ADVERTISEMENT

ADVERTISEMENT
ADVERTISEMENT

ADVERTISEMENT