Extron expands NBP network button panel series with more models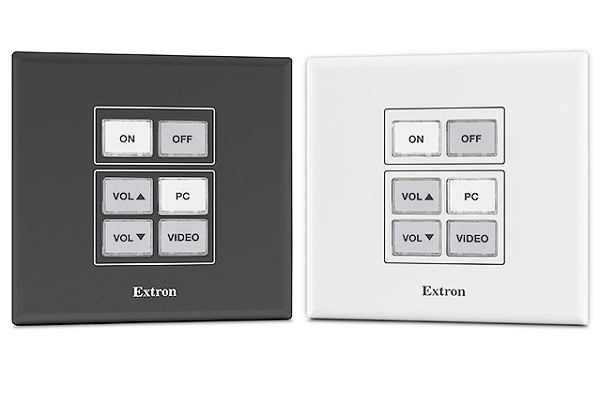 Extron has introduced the NBP 50 network button panel, a fully-customisable AV system control interface for Extron Pro Series controls systems and HC 400 Series products.
Network button panels connect to a control processor using standard Ethernet. These customisable, easy-to-use control panels work in conjunction with a control processor to perform a wide variety of AV system functions such as display on/off, input switching, volume control and much more.
The NBP 50 mounts in a two-gang junction box and includes black and white faceplates and mud ring.
"We are happy to expand the NBP family with even more options," Extron vice president of sales and marketing Casey Hall says.
"Like all our other network button panels, this NBP 50 connects directly to your existing network and works with all our Pro Series control processors and our HC 400 Series systems."
Buttons can be easily customised using Extron Button Label Generator software. Network button panels also offer the convenience of PoE, allowing them to receive power and communication over a single Ethernet cable.