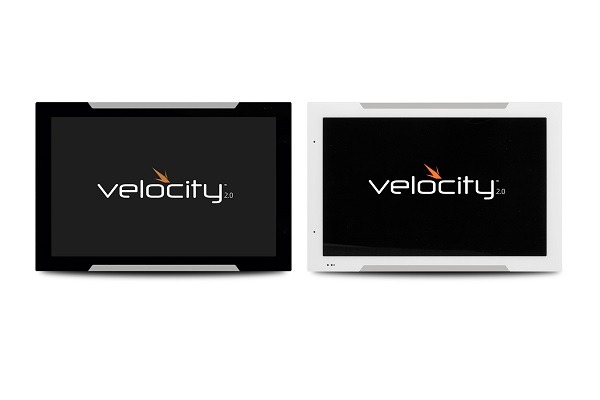 Atlona will be shipping its IP-based control system, Velocity, to Australia next month. The system features AV control, room scheduling and asset management for the entire network.
The VSP-800 and VGW-HW-20 are now shipping and, when paired together, can control up to 20 rooms and scheduling for 40 rooms.
The AT-VSP-800 is a Velocity 8" room scheduling and AV control touch panel with integrated bezel lighting. It's fast, streamlined setup with automatic network discovery and configuration by the Velocity System hardware or software server gateway.
The AT-VGW-HW-20 is a hardware gateway that serves as the heart of the Velocity System, providing the processing to serve multiple rooms of AV control and scheduling. Each gateway also includes the Atlona Management System (AMS) for configuring and managing Atlona devices, as well as Velocity Cloud Lite remote management.