Extron announces TouchLink Pro all-in-one solution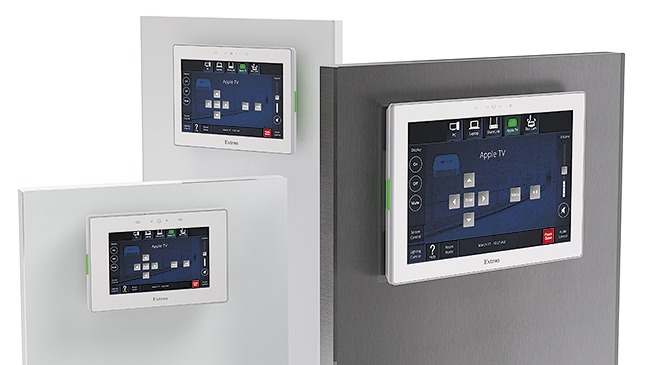 Extron has released a new, all-in-one solution for complete AV control.
The TouchLink Pro (TLP) combines a touch panel with an integrated IP Link Pro control processes, offering a streamlined system incorporating all essential control components into one device, thus freeing up space and easing integration.
Multiple devices can be controlled via the Ethernet port and the included port expansion adapter that makes it easy to add traditional control ports if needed.
Extron vice president of worldwide sales and marketing Casey Hall says the system was designed in response to customers' requests for a convenient, all-in-one touch panel and control processor.
"We've also added a number of control ports to the back of each touch panel for convenient connections to a broad variety of AV devices," Casey says.
The TLP system can be customised with Extron GUI Designer software which offers ready-to-use templates for a wide variety of presentation environments. All TLP systems integrate with Extron's GlobalViewer Enterprise software and all include support for programming, LinkLicense, and controller grouping.