Epson releases next-gen LightScene laser projectors for companies, designers and artists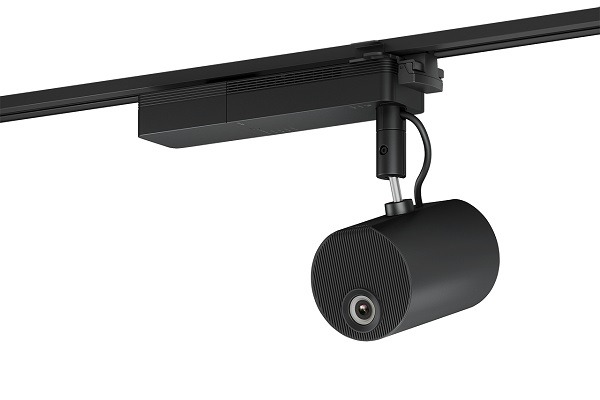 Epson has launched the LightScene EV-110 and Ev-115 Accent Lighting 3LCD laser projectors aimed at business owners and creatives to search for new ways to create personalised, interactive experiences for their consumers.
A convergence of lighting and display technology, the new solution boasts a unique spotlight form factor, combined with laser technology and easy content management tools which gives users the ability to unleash dynamic displays for digital art, commercial signage and décor applications.
The LightScene EV-115, building on its predecessor helps users blend projection in virtually any environment. The models are designed to save cables, remove clutter and all come with Bluetooth-enabled audio connectivity to enrich the sound and visual experience wirelessly.
These new models also feature in-built GPI capability, saving the requirement to connect to external media content management devices to create a signal motion sensing control. The LightScene's brighter laser light engine is geared for usage up to 20,000 hours of virtually maintenance-free operation.
Following this up, the LightScene EV-110 gives end users an industrial design that blends into any setting with its sleek black or white spotlight shape.
Additionally, the new models feature Epson's Creative Content Projection app with preloaded content that can be customised by touch and built-in software that enables easy to use display management.
Breaking the mould in digital signage, the new LightScene models provide a sophisticated display solution for design-savvy applications and enable users to create environments that can enhance customer service, improve operational efficiency, deliver impromptu wayfinding, and much more.
On top of that, the models also boast three-chip 3LCD image quality, up to 2,200 lumens of equal colour and white brightness as well as remote management and control tools and a 1.58-times optical zoom among other features.