Epson releases EB-L200SW laser short-throw projector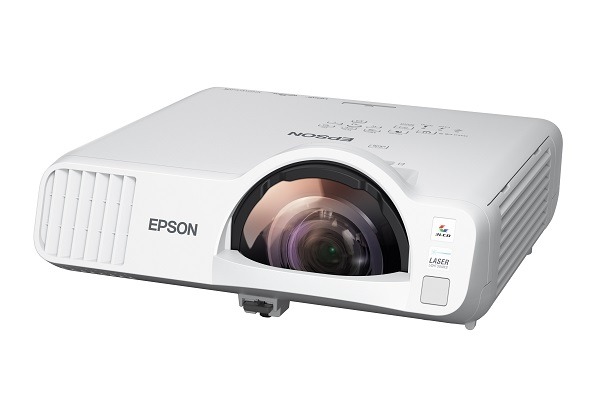 Epson has launched the EB-L200SW, a laser display projector ideal for learning and presentation experience.
As educators and presenters are looking for different ways to captivate and inspire audiences, the new EB-L200SW is equipped with a virtually maintenance-free laser light source and delivers big, bright images, which are crucial whilst presenting to people who are geographically more spread out in new, socially-distanced environments.
A major advantage of the EB-L200SW, when compared to traditional flat panels, is that educators and presenters get valuable whiteboard space back when the projector is turned off.
It provides ultra-bright image quality up to 3,800 lumens both in high colour brightness and in white brightness with 3LCD, three-chip technology. It is ideal for delivering large and engaging presentation content in the classroom or office without taking up a great deal of space.
The EB-L200SW offers flexible installation in any environment as it is suitable for desktop use with convenient tabletop placement or it can easily be mounted on any wall by using the optional wall mount.
The EB-L200SW comes with Epson's award-winning service, support and Epson's comprehensive 36-month warranty which can be extended by 24 months by purchasing the additional two-year RTB service pack for just $399.