EoP… why does it suck so bad?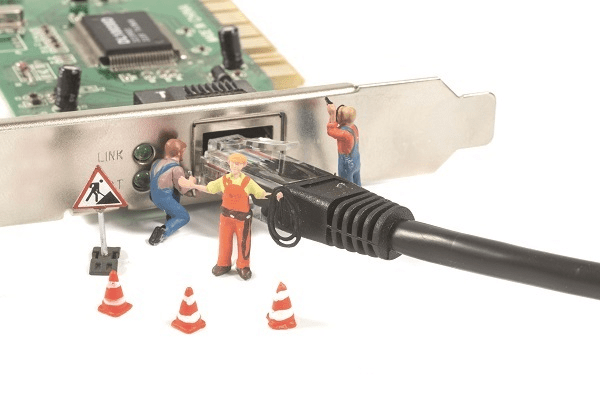 Given the innate problems with Ethernet over power, Geoff Meads asks why integrators would bother relying on the problematic technology.
We need internet everywhere. At work, in our car, on the bus, train and even plane! These locations all present problems for network engineers; however, the biggest challenge is often in a much simpler environment – the home.
It's hard work and time consuming to run Ethernet cables around an existing house. Even those undertaking new construction or major renovation seem to 'forget' to add data cabling while the walls are being built, thus paralysing future occupants' options.
Wireless options abound, of course. We're told on an almost daily basis that 'everything's wireless these days' and ISPs are constantly promising speedy and reliable coverage all around the home from a single wireless router.
Wireless is, of course, a poor solution, especially for data-heavy, static devices such as smart TVs.
Enter the Emperor and his 'New Clothes'
Visit your local big-box electronics store for advice on extending internet coverage around your home and you'll likely be offered an alternative solution in the shape of 'Ethernet over Power' (EoP) devices. You might also find these referred to as 'powerline' Ethernet bridges.
Seemingly a highly cost-effective solution, EoP passes Ethernet signals over existing mains power cabling alongside the power itself. We all have power sockets around our home and these devices can be inexpensive to buy. So, EoP would seem a cheap and simple and way around the wired Ethernet problem, right?
Wrong. It sucks and it sucks for clear technical reasons.
How Does EoP Work?
EoP uses the electrical conductors within a mains/power cable to move data signals between two points in a building. For this explanation we'll use the example of data moving between an internet router and a smart TV in a distant room.
First, we'll connect a powerline/EoP adapter to an Ethernet socket on the router with a Category cable. The adaptor is then plugged into a local mains socket. At the TV location another powerline/EoP adaptor is plugged into a local mains socket and then in to the Ethernet socket of the TV, again using a standard Category cable. The power cabling between the two power sockets is then used to move the data between the adaptors.
Internally, the adaptors modulate the data onto a carrier frequency then add it into power cables. This modulated signal is picked up at the destination and demodulated leaving the data to re-emerge from an Ethernet socket on the adaptor and on to the TV.
In fact, we can take the technology further. EoP systems allow more than two adapters on a power cable at once meaning a single 'transmitter' connected to your router can send and receive data between itself and multiple 'receivers'. This could be really useful for feeding data between the router and multiple devices around the home.
Sound's Good, What's The Catch?
As the saying goes 'you don't get something for nothing'. There are downsides to EoP and we should understand these well before we consider an EoP installation.
Issue 1 – It's a Bus Network
By a 'bus' network we mean all adaptors are sharing the same physical connecting wire. This means that, if one pair of devices are communicating, all other devices must stop and wait until the bus is clear before transmitting. Wireless systems work in the same way and this is one of the main reasons they are inherently slower than normal wired ethernet systems. Like wireless the more devices are active on the system, the slower everything gets.
Issue 2 – Power Cables, Plugs & Sockets Aren't Designed For Data
Have you ever noticed how power connectors use big, fat terminals and screw connections while data cables use tiny, cold welded terminals? There's a reason for this…
A power system has one mission – to deliver large amounts of power (voltage x current) at slow speed (50Hz). To do that the connectors need a large surface area to keep resistance (ad power loss) low and use screw terminals so that they can be terminated quickly.
A data system carries virtually no power, just voltage changing from positive to negative and vice versa to represent the 'ones' and 'zeros' of the data. The voltage needs to change up and down very quickly, often in the order of millions of times a second, millions of times faster than AC power changes from positive to negative.
To ensure data is not corrupted through connectors, and the connections do not corrode, data cables use IDC (insulation displacement connections) or cold-weld technology. Power connectors don't use this type of connectivity and are prone to oxidisation and other corrosion that can / will corrupt high speed signals like data. Expect an EoP system to degrade over time with this oxidisation.
Issue 3 – Filtering Devices
It's not uncommon for modern devices such as TVs to include mains filtering so that they do not 'pollute' the power system they are connected to. This may include filtering within the device at the power socket or ferrite rings moulded into the supplied power cable (those cylindrical bulges in the cable…). In addition, we also use filtered power supplies and power socket extensions for high-end audio and other systems to ensure high performance and reduce inter-device interference.
All of these devices, no matter how they achieve the filtering, are designed to remove high-frequency information from the power cabling. Since EoP signals are just that, high frequency information, these filters can stop an EoP system working at all or, more annoyingly, make it unreliable.
Issue 4 – EoP Interfering with Other Services
By modulating the power cabling around a home with high frequency electrical energy we are effectively creating a transmitter and antenna combination that can cause interference with services, such as, short-wave, FM and even DAB radio transmissions. It can also cause issues with marine, military and amateur radio operations, if they are close enough. While reported cases of this type of problem are rare, they do exist.
So, is EoP useful at all?
While there may be rare cases that EoP is the only option, it is, in this writer's experience, best avoided. The extra effort and cost of running a Category cable is easily justified when compared to the cost of a couple of service calls to an unreliable EoP system. Not to mention the reduction of hassle for the home owner.