DVDO releases 4K smart classroom AV solutions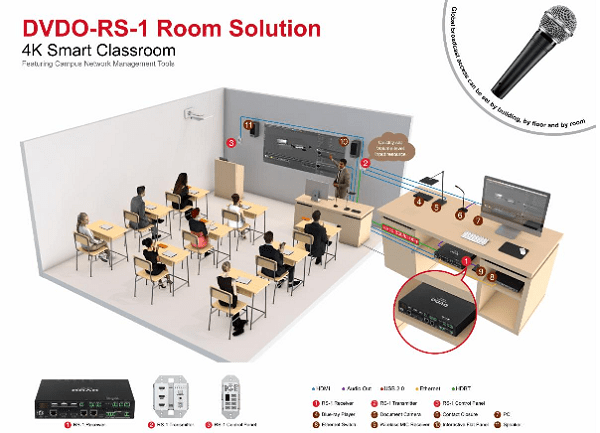 DVDO has released a suite of 4K smart room AV solutions which gives classrooms a number of affordable and convenient solutions for professional-grade AV communication that can be easily managed and controlled by all.
For installers and IT managers DVDO provides hassle-free low maintenance, absolute reliability and intuitive yet powerful operation to satisfy the most rigorous IT, curriculum and education requirements.
"With many years of building complex AV processing, switching and control systems, we applied our experience when designing our no-compromise room AV solutions," DVDO chief executive Doug Fealtman says.
"Now more than ever before, educators are tasked to bring a myriad of communication assets to bear daily. Our room solutions are comprehensive, intuitive and can be easily managed and operated while meeting IT requirements."