Hisense Australia launches supersized range of laser TVs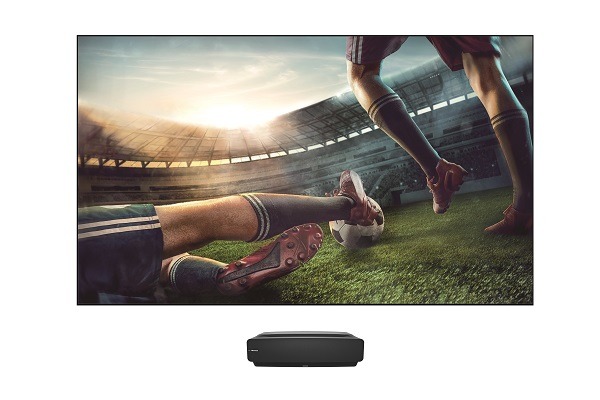 Hisense Australia is expanding its laser TV range in 2021, bringing more class-leading laser technology to Australia.
Joining Hisense's current 100" L5F Laser TV model in 2021 will be a 120" L5F, as well as two models that will boast an even larger viewing experience. Additionally, it will bring new laser technology that will provide viewers with true-to-life colour that is unrivalled by other display technologies on the market, along with enhanced clarity and dazzling brightness.
"Hisense has been a global leader in Laser TV technology for more than ten years, including the global unveil of the world's first 4K Ultra Short Throw Laser TV back in 2016. It's a pedigree that we are incredibly proud of, especially with the range of patents and innovations that we've been able to pioneer in more recent years," Hisense Australia head of marketing Andre Iannuzzi says.
"Laser TV technology has evolved significantly during this time – not only with respect to its technological advancements but also its growing popularity. In particular, the past 12 months has seen Australians' appetite for larger-than-life home cinema solutions skyrocket and the popularity of our Laser TVs, which come with screen, speakers, TV tuner and our VIDAA Smart TV OS all included, is testament to this.
"This consumer interest is showing no signs of slowing down, which is why we are excited to be bolstering the Hisense Laser TV range this year with even more models for Australians to enjoy."
Integrators and end users can virtually preview the range and see how the TVs might look in their homes by downloading the Hisense Home AR App.