Durable displays for outdoor content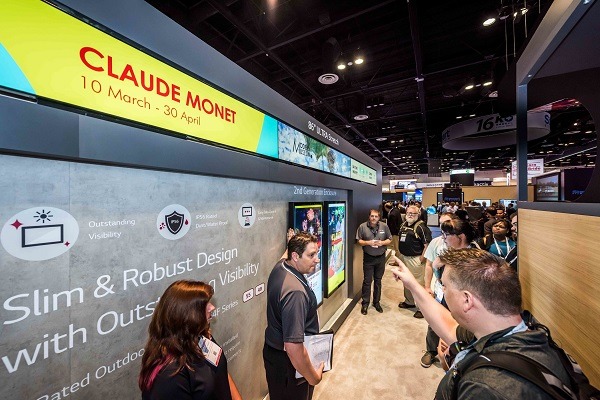 LG Business Solutions has unveiled two new outdoor digital signage displays at InfoComm in Orlando this week.
The 55 and 49-inch LG XE4F displays are optimised for displaying dynamic digital content outdoors and can withstand the elements. Their slim built, filter-less sealed cooling system and HDBaseT connectivity makes them suitable for a variety of outdoor applications with content viewable from every angle, even in direct sunlight.
It works in conjunction with LG's webOS Signage 4.0 smart platform.
The screen brightness automatically adjusts depending on ambient light, while Quarter Wave Plate technology enables clearer visibility even when the viewer is wearing sunglasses.
The displays are certified as waterproof and weatherproof and can operate in temperatures ranging from -30°C to 50°C.
LG Electronics USA Business Solutions vice president of business development Dan Smith says that as the demand for outdoor signage displays grows, LG is listening to customers and delivering next-generation solutions to meet their needs.
"Superb viewability in challenging outdoor conditions is first and foremost, but other things like replaceable glass, smart platforms, easy installation and reliability also are important to our customers."