Dana Innovations introduces new iPort LuxePort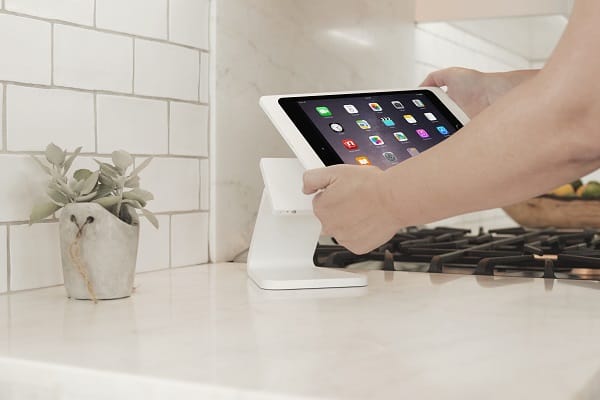 Dana Innovations has announced its new generation iPort LuxePort, a sleek and lightweight iPad case that enables charging and mounting for table, bench-top or wall applications.
The iPort LuxePort can be secured but still provides full functionality for the end user, streamlining the ability of hospitality, retail and high-end commercial and residential environments to integrate iPads safely and stylishly into consumer facing environments.
The LuxePort can be securely mounted onto the BaseStation in portrait or landscape orientations, with an articulating hinge that enables the iPad to be viewed effortlessly at all angles providing optimum flexibility. It can also be installed on a wall, sitting neatly against the WallStation in either portrait or landscape orientation.
For table of bench-top applications continuous power is provided through the BaseStation to the iPad via the 12W USB power supply and USB-C cable. For wall applications the LuxePort can be powered via PoE or 24V.
For applications already using a LaunchPort wall station, a wall adaptor kit provides an easy solution to upgrade to a LuxePort case. The wall adaptor kit can be fixed onto the wall using the existing LaunchPort mounting holes for a clean and neat finish.