Crestron debuting new decoder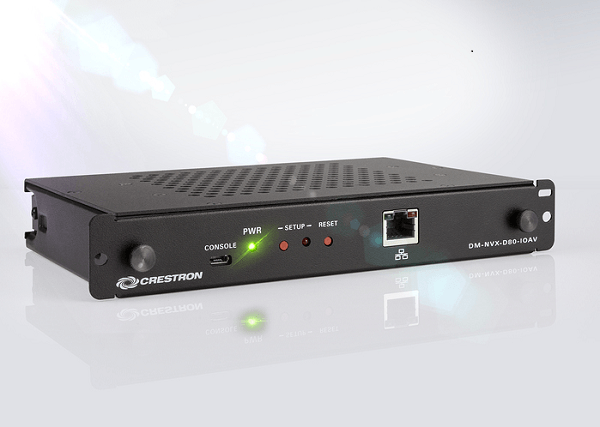 Crestron will debut its new smart technology that will transform the most in-demand commercial displays into native DM NVX endpoints.
Working with Intel, Creston is delivering a network AV solution for display manufacturers including LG, NEC, Philips, Avocor and Smart.
Crestron's DM-NVX-D80-IoAV network decoder can, using Open Pluggable Specification (OPS), instantly transform a display into a native DM NVX endpoint. It is a plug-and-play solution that enables delivery of audio and 4K video across any network.
The variety of OPS-supported displays allows for tailor-made solutions that fit any application. The new product allows for integration with Crestron XiO Cloud, an IoT-based platform that enables system deployment without programming with the ability to monitor, manage, and control each display from a centralised location.
Crestron chief technical officer Fred Bargetzi says they worked with top talent at Intel to create the 1Gb, 4K/60, AV over IP solution based on Intel's open standard OPS slot.
"The DM-NVX-D80-IoAV drops into native OPS slots in the back of professional displays, adding enterprise-grade security and Crestron XIO Cloud management and provisioning based on Microsoft Azure technology."