Crestron and Logitech partner to deliver a premier collaboration experience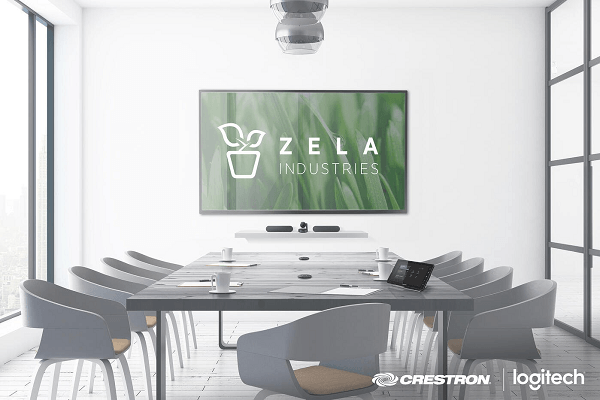 Creston has announced a new partnership with Logitech as the two aim to deliver leading video conferencing, room control, scheduling and management experience for rooms of any size.
"This is the coming together of two industry leaders to deliver the best room experience to our customers. It's what they want," Crestron chief executive and president Randy Klein says.
"Collaborating with Logitech helps us expand our unified communications offerings and helps our customers attain their goal for a more intelligent workplace."
Logitech Video Collaboration vice president and general manager Scott Wharton adds that his team is embracing the opportunity to work alongside Crestron: "Crestron is a giant in the AV and digital media space and we're excited about combining their leading products with our video collaboration solutions."
"Not only will our joint solutions provide great value to our customers, but also to the AV channels who want the ability to mix and match solutions."
These workplace solutions pair the Crestron Flex C series with the Logitech MeetUp, Rally and Rally Plus to deliver a unified collaboration solution for small, medium and large rooms. Each room is also compatible with Microsoft Teams and Zoom Rooms, providing greater flexibility.
Additionally, each solution features room booking powered by Crestron Room Scheduling as well as a Management portal from Crestron XiO Cloud that seamlessly integrates with Logitech's Sync APIs.
"This 'meet in the market' partnership is a true case of one plus one equals three," Recon Research founder Ira M. Weinstein explains.
"Crestron brings a full line of certified unified communication solutions and cloud management platform, with Logitech bringing additional audio and video capabilities for small, medium and large spaces. As a result, customers gain access to a broader range of vetted product bundles that are easy to buy, easy to deploy and easy to manage."
These solutions are currently on display at ISE 2020 at both the Crestron and Logitech booths.