Connecting Australia: Australians want simple smart home solutions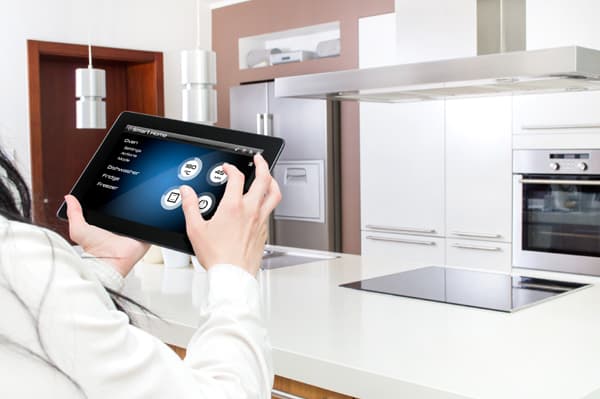 Clipsal by Schneider Electric has partnered with emerging technology analyst firm Telsyte to release its Connecting Australia study, which has found that Aussies want to learn more about how they can get useful technology into what are currently 'unintelligent' houses.
Research shows consumers are keen to adopt this technology, as there has been a sharp 25% increase in the number of connected devices going into homes in just the past year. This is anticipated to continue to grow substantially over the next four years moving from 17 devices to 37 by 2022. The emerging question is: how will consumers connect all of these devices into their homes?
"We are now on a threshold – the technology to enable a stylish, connected and sustainable lifestyle in any home is available and affordable," Clipsal by Schneider Electric Smart Space director Ben Green says.
"There is a strong appetite for shaking up how to build an electrical system into homes so home owners can better manage their devices, electricity, lighting, air-conditioning and entertainment."
According to the study, 42% of Aussies say that when visiting a friend's place, automated lighting is the most envied piece of smart home technology being used in their home. This is followed by automated blinds (39%), voice controlled music (33%) and keyless entry with facial recognition (28%).
"Lighting is a great first step into automation, with many Aussies using it as a springboard into a range of other areas or devices such as preventing energy wastage and assisting with household chores," Ben says.
Safety is another key driver for Aussie home owners looking to invest in smart home technology, as 83% of home owners think smart home technology will be able to help detect intruders and capture data and video. According to the study, monitoring and preventing energy wastage and better security are the main benefits consumers are seeking when they think about smart security systems – but it needs to be easy to use and they want to install it themselves.
"Smart security is a budding industry within the IoT space with smart alarms and surveillance systems becoming more accessible, more convenient and easier to use. In particular, DIY security cameras are proving to be the most popular entry point, with one in three Aussies preferring to install their own," Ben says.
While a large percentage of Australians would like to use lighting to impress their friends, 70% of cat and dog owners would like to use video recording devices to keep an eye on their pets, with 41% of respondents wanting to record their furry friends doing funny things while they are out of the home. Not only this, 40% of pet owners would also like the ability to feed them remotely and keep track of their location in the house.
"We often hear anecdotally that pet owners would like the ability to check up on their pets and see what they get up to when they're out of the house, and now they can thanks to smart home technology," Ben adds.
Australians are looking to automate many aspects of their every day to make life a little bit easier. While a significant number wish to automate simple things such as auto turning off devices and turning on the television, 81% of young Aussies said they would like a self-cleaning toilet, while 75% aspire to having a self-cleaning shower.
Lighting is again close to the top of their list, with 70% of Australians wanting to automate this in their home. Not only this, 48% would like there to be automated self-growing vegetable and fruit garden too.
Smart home technology usage is on the rise in Australia and there is set to be a significant increase in connected devices in Australian households over the next few years. This figure is predicted to more than double between 2018 and 2022, as the average number of devices will increase from 17 in 2018 to 37 by 2022. This is prompting developers to make swift and necessary infrastructure upgrades that allow residents to seamlessly connect, particularly when it comes to lighting.
According to Telsyte managing director Foad Fadaghi says, "Australian households are looking for smart home systems that can improve their lifestyles, with ease of use and integration across the whole home important factors." 
Ben concludes, "Australians use of smart home technology is only going to continue to rise and thankfully it has reached a point where there are a variety of options and solutions to suit everyone's budget and needs."