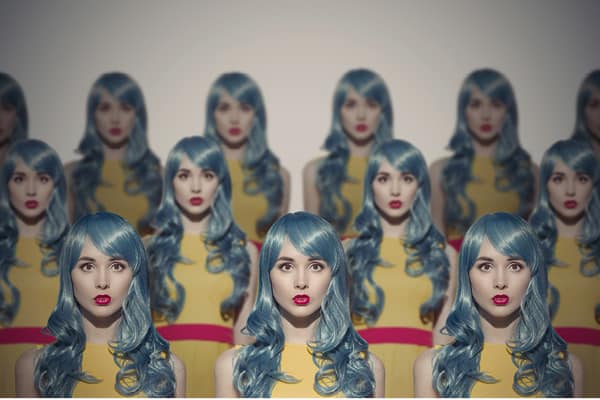 There seems to be attempts on the part of several suppliers to introduce commoditisation into the systems integration market as part of a race to the bottom to gain market share. Adelle King reports.
The AV and control markets are currently experiencing the onset of commoditisation, with an increasing focus by suppliers on simplicity, apps with full control of systems and plug-and-play products affecting integrators' ability to achieve healthy margins.
However, commoditisation is not new to the industry.
As early as 2003 concerns were being addressed by CEDIA's then president Ray Lepper who said commoditisation in the industry is inescapable but ultimately survivable.
In 2011, CE Pro's Profitability Survey found the average net profit for integrators was only 3.5% and in 2017, the company's State of the Industry Report 2017 found integrators are reporting lower revenue per installation.
Already we have seen iPads essentially kill the hard remote control market and margins all but disappear on TVs and speakers.
Commoditisation even played a role in AVIXA's decision last year to change its name as part of a strategic re-brand. On its website, AVIXA says the association saw signs that commoditisation, consumerism and value engineering were posing a threat to the industry and wanted to re-focus on demonstrating the value of AV.
The industry is becoming more complex and consumers have more choice than ever before, forcing everyone from manufacturers to integrators to evolve.
To remain competitive, integrators are moving into areas that still offer high margins, such as automated shading, but it seems these too will eventually feel the effects of downward price pressures.
"Commoditisation is an inevitable process, it's happened in every other product category and it will keep happening in new products. That's what technology and competition does," says The University of Melbourne Ritchie chair of economics professor John Freebairn.
"It's how business operates. If an industry is making money then you're going to get more players moving in and this will drive profits down."
This is what is currently happening in the systems integration market.
There has been huge growth in whole house control over the past few years, driven largely by the Internet of Things (IoT) revolution. Data from research firm Telsyte predicts the market will be worth almost $5bn in Australia within the next five years and globally, its forecast to reach $U124.7bn ($A164.7bn) by 2023, according to market research company Genesis Market Insights.
In its 2016 US Market Size and Scope Study Report, CEDIA found average lighting control projects in the US and Canada experienced a 13% revenue increase between 2014 and 2015. Research by consulting company Navigant also found residential lighting control installation revenue is expected to experience a compound annual growth rate of 4.6% between 2016 and 2025.
The industry is becoming increasingly attractive for new entrants and as a result Apple, Amazon, Google and Telstra have all made plays in recent years for a share of the home automation market. Genesis Market Insights says other new entrants include ADT, Vivint, Comcast and AT&T in America, and eQ-3, RWE, Verisure and Loxone in Europe.
These companies' consumer-centric product focus is effecting customer's perception of how long a system should take to design, how much it should cost and how easy it should be to install.
The National Electrical and Communications Association (NECA) chief executive Suresh Manickam says this is a challenge the electrical industry is also facing.
"From a macro level, commoditisation has had an impact on the electrical industry, which in turn means that emerging technical expertise is now required by the industry to deal with the new technologies. One of the ongoing strengths of our industry is its ability to evolve in line with emerging trends.
"The industry has dealt with a number of issues, such as the introduction of C-Bus, KNX modularisation and power over the Ethernet, and has successfully adapted."
In the cable market, increasing sales of solutions by low-cost supplier and distributor's private labels lead to wire and cable being seen as a commodity, resulting in installers seeking out the cheapest option.
For example, as the communication cables market matured, grey products entered the market and long term cable manufacturers such as Prysmian and Olex, along with boutique manufacturers such as Garland cables developed their own products to compete.
"Given the push by Google and Apple for further home automation, it is inevitable that further commoditisation will occur and appear. Already, we are starting to see similar trends in power points and light switches," says Suresh.
ABB Australia training and technical specialist Ian Richardson says that a similar situation in the systems integration market, with products and solutions as commodities, is still a while away. However, he says increased demand is beginning to put pressure on prices.
"From a product point of view we are beginning to see growing accessibility and price pressure on suppliers. This will mean more players coming into the market and interfering with integrators business by offering lower prices. We're on the cusp of this and it is already happening to some degree but I don't think it's a big threat necessarily. These new players that offer lower prices will also offer a much lower service level, we've seen that in every industry.
"My personal view is that competition is good. We've got the big Apple and Amazon marketing machines coming along, getting people thinking about automation, leading to more consumers wanting to embrace technology. This offers opportunities for both suppliers and integrators."
Clarity AV International chief executive Mark Cichowski agrees that dealers can take advantage of the massive amount of marketing and promotion new entrant manufacturers are doing to gain customer interest.
"Companies like Amazon and Apple moving into home automation is creating more awareness about how cool technology is. It opens up a conversation and then it's up to the dealer to be smart in how to present that and how to show value."
Mark says the commoditisation occurring in components of control systems has highlighted that integrators have become too caught up in selling products rather than the services and benefits.
"Dealers can open doors to a lot of opportunities by taking advantage of and embracing some of the commodities out there.
"I believe that selling has become a lost art and that dealers need to start re-focusing on qualifying the customer correctly. Products such as Amazon Echo are being sold straight to customers but if the customer is buying the product then it means they have some interest in technology. This can be an entry point to building a control system and open up a conversation to more. It's up to the dealer to be smart in educating the customer on all the other stuff out there because they only see what they get marketed to."
According to Boston Consulting Group (BCG), there are three courses a business can take to achieve a sustainable position in a commoditising market – re-differentiating their product, creating cost advantage and exploiting market imperfections.
Integrators can both re-differentiate themselves and exploit market imperfections by focusing on packaging, marketing and selling their skills and knowledge as a service.
Incorporating service-based revenue streams can help integrators keep making money after projects are completed and make their business indispensible to clients via monthly services. As a result, an integrator evolves from an installer to a full-service business, providing a better customer experience that encourages client engagement and loyalty.
"Integrators need to work towards a service-based business. To define their space in the marketplace they need to market themselves and sell their expertise," says Ian.
"Integrators know what they're doing, they know how to run a business, they know how to apply an application and they come up with really good solutions, they just need to market themselves correctly. Until now I don't think many integrators have felt the need to do this but it's something they need to start thinking about to gain greater exposure."
Although products are becoming more accessible, the skill-set and experience of systems integrators are still essential for the complete solutions necessary in buildings and homes for automation purposes.
"Integrators can still command potentially good margins because they're selling their expertise more than anything else," says Ian.
"There will be a bit of price pressure as commoditisation sets in but integrators with the knowledge, experience and reputation, who acknowledge the challenge and adapt should feel secure about the future."