Chowmain Soft releases a Lilin IP camera driver for Control4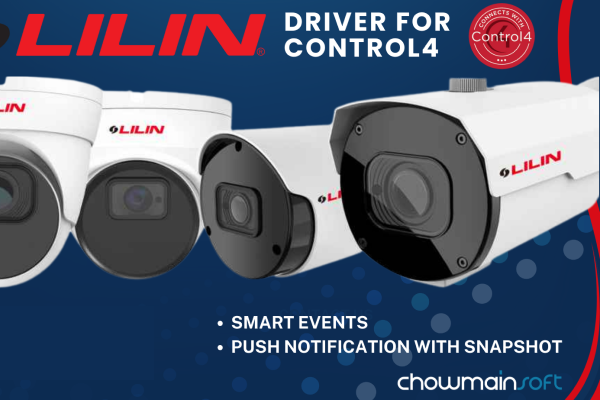 Chowmain Soft has released its Merit Lilin driver for Control4 to stay at the forefront of the video surveillance solutions industry.
Known for products with seamless integration with various systems and for providing reliable and robust security solutions, Merit Lilin's state-of-the-art surveillance technology makes it a trusted choice in the broader market for those seeking top-tier video monitoring solutions.
The camera driver integration provides bi-directional control and integration of Lilin's IP surveillance cameras into Control4 with the following functionality.
The main features for the Merit Lilin driver for Control4 include live camera stream viewing on Control4 interface, audio support from cameras with microphone input, support for cameras behind an NVR or direct, PTZ control (up, down, left, right, preset, zoom), Goto Preset Command, push notification snapshot support (requires 4sight) and real-time smart events (for example, motion detection, audio detection, alarm input/output and more).
ADVERTISEMENT

ADVERTISEMENT
ADVERTISEMENT

ADVERTISEMENT