Dirac partners with sonoro to deliver Dirac Live Room Correction for MAESTRO Quantum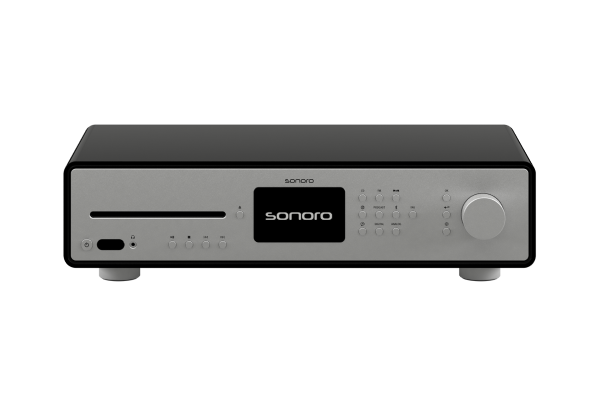 Dirac has partnered with sonoro to deliver the Dirac Live Room Correction for the MAESTRO Quantum receiver, offering customers premium, high-quality sound across all types of audio genres and formats.
The Dirac Live-enabled MAESTRO Quantum features an iconic design, extensive features and broad connectivity options, all to deliver an intuitive, user-friendly receiver for every customer no matter their listening preferences.
"sonoro is committed to providing its customers with pristine audio however and wherever they choose to listen and Dirac Live Room Correction will play a vital part in accomplishing that goal," Dirac co-founder and chief product officer Mathias Johansson says.
"Whether listening to classical music, jazz or rock, Dirac Live ensures MAESTRO Quantum owners will get the best out of their systems, regardless of speaker locations, room size or furniture placement."
Powered by patented technologies, Dirac Live is the market-leading room correction solution, automatically addressing common acoustic challenges that all home audio systems have but hardware alone can't address, or takes too much time, expertise or cost to do so.
The software corrects for both the magnitude and phase of the entire sound system, including the room itself, resulting in more transparent, balanced sound, tighter bass, improved staging and enhanced clarity.
In addition to Dirac Live, the MAESTRO Quantum supports streaming services such as Spotify Connect, Deezer, Apple AirPlay, Google Chromecast and Bluetooth. Other features include access to over 25,000 internet radio stations, treble, bass and loudness controls via the sonoro audio app and flexible connectivity options that ensure a CD player or turntable can sit front and centre alongside the device.
At launch, the MAESTRO Quantum will support Dirac Live Room Correction Limited Bandwidth, with an option to upgrade to Full Bandwidth via Dirac's webstore. The Limited Bandwidth version can perform room correction up to 500Hz, and the target curve can be tailored within this range.
Dirac Live Full Bandwidth is the top tier of the room correction feature allowing the system to be corrected across the entire frequency range while giving users full control of the target curve.
ADVERTISEMENT

ADVERTISEMENT
ADVERTISEMENT

ADVERTISEMENT