Extron simplifies recording and streaming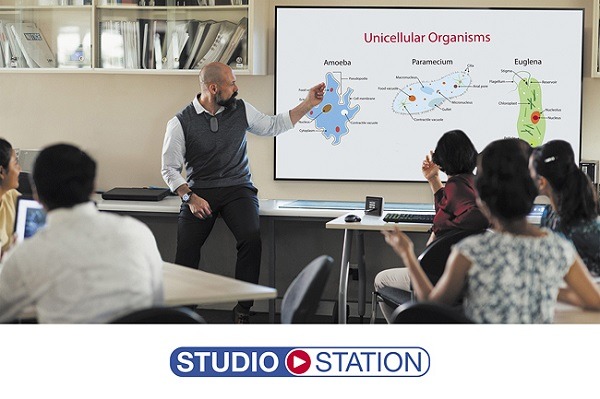 Extron's newest StudioStation one touch recording and streaming solution is now available, providing a simple, pre-configured package that takes the guesswork out of designing, installing and programming a recording system.
The rise of online learning, flipped classrooms, lecture capture, and virtual meetings has prompted educational institutions and corporations to expect more from their learning and work spaces. The areas are required to be dynamic, flexible, and easy to operate for non-technical users.
The award-winning StudioStation is easy to use and allows for recording and streaming with a single touch. Designed with simplicity in mind, customers seeking customisation can make use of an online builder navigation tool.
Extron vice president of worldwide sales and marketing Casey Hall says: "StudioStation offers our customers everything they need to create professional recordings and live streams in one convenient kit. This robust, record and carry solution empowers users to deliver rich online content to students and employees, all with the press of a single button."