CEDIA APAC AWARDS 2021 – Integrated Home Level I – BRIDGER AUTOMATION PTY LTD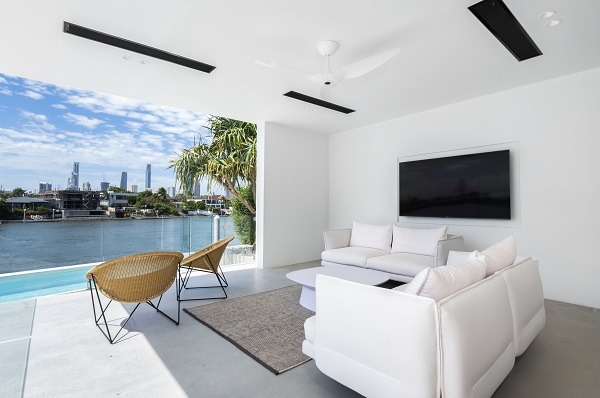 Bridger Automation came into this project, entitled 'Monaco', on the Gold Coast of Australia a bit later than they would have preferred, that is after construction was already underway, and an electrician had already been hired.
Still, they were able to pull together a proposal that included audio, video, security, and lighting control built around the RTI Automation Control System. These clients would have been sold on this proposal alone, but Bridger Automation's reputation and previous installations further confirmed their decision.
The team was then able to get to work on creating 11 independently controlled AV zones in the home, including eight video zones and three audio-only zones. This system allows for seamless integration between audio zones and eliminates delays between them. For instance, the living room, kitchen, and alfresco areas can all be set to the same source, allowing the client to move between them without experiencing any noticeable audio delay.
The volume in each zone can be controlled individually or simultaneously using master volume controls. These clients also requested some tight security, being that their home was surrounded on two sides by a busy waterway. Bridger Automation installed an alarm system, access control, video IP intercom and CCTV cameras throughout the residence and grounds.
These careful steps added peace of mind for the clients who could now monitor and control all aspects of their property right from their smartphone, whether at home or away.
CEDIA's judges commented that this home features "a nice design and selection of solutions at a reasonable budget."
Equipment List
AC Infinity
Apple
Araknis Networks
Avico
BluStream
Clipsal
Doorbird
Foxtel
Hikvision
Hisense
LaunchPort
LuxPort
Luxul
Paradox
Pioneer
Rosslare
RTI
Server Edge
Sonance
Sony
SurgeX
Takex
UniFi
Vodaphone