Vanco announces certified HDMI cables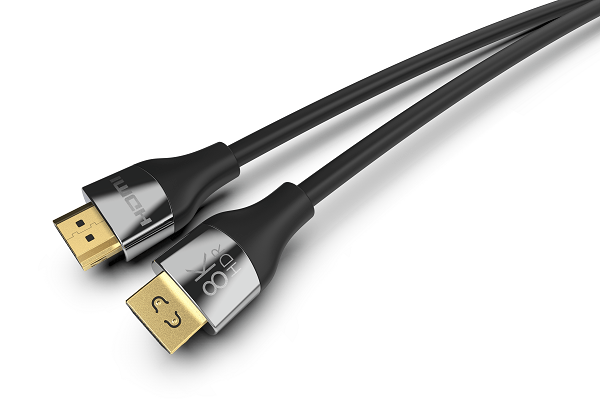 Advance Audio Australia is pleased to announce that Vanco International LLC has released a new line of HDMI cables certified to the stringent Ultra High Speed HDMI 2.1 specification as set out by HDMI.org.
The UHD8K new line of cables includes a total of ten models, consisting of six passive cordages (0.3m to 3.6m) and four Active Optical Cordages (7.6m to 20.0m) each offering an uncompressed bandwidth of 48 Gbps and support resolutions up to 10K@30Hz, 8K@60Hz, and 4K@120Hz.
Transmission of static and dynamic HDR (High Dynamic Range) video is also possible, as is support for the wide angle theatrical 21:9 video aspect ratio. The cables feature Enhanced Audio Return Channel (eARC) for simplified connectivity, greater ease of use, and support for the most advanced audio formats and highest audio quality for up to 32 channels.
Supported audio formats include DTS Master, DTS:X, Dolby TrueHD, and Dolby Atmos. Additionally, the cables support Variable Refresh Rate (VRR) and Auto Low Latency Mode (ALLM) for smooth, lag-free viewing and interactivity.
Vanco International director of product development Brandon White says: "Over the years, the HDMI standard has seen continuous improvement, with extra features being added as the needs of today's television viewers have changed. But as video sources advance, they're only going to be as good as their weakest link. Developing HDMI cables that are certified to the exacting standard means Vanco is engineering top-of-the-line accessories at the bleeding edge of technology. It's a standard we're proud to have met. We appreciate the purpose of performing extensive testing to ensure only the highest quality products are made available to our dealers and distributors."
All cables are shipping now and are available in 0.3m to 20.0m lengths, all featuring SecureFit connectors that provide 45% stronger connections than traditional HDMI connectors.