CEDIA APAC AWARDS 2019 – Winner of Best Home Cinema Level I – Wavetrain Cinemas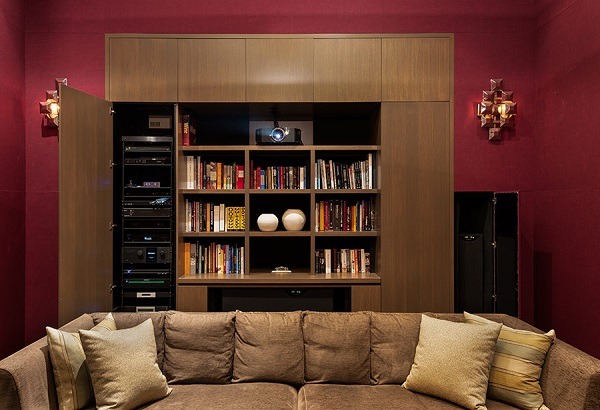 As if to emphasise the ever-changing nature of technology, Wavetrain's winning project 'The Phoenix' was actually a former CEDIA winner many years ago.
However, technological advances over the years made the room all but obsolete – it had no subwoofers and no low-end frequencies. The room is used both for surround-sound movie viewing and two-channel stereo listening. The projector had been upgraded but did not match the original screen ratio meaning the client was viewing letterboxed movies. Sound treatments were also insufficient with no absorption or diffusion.
Finally, the client wanted the room to look exactly the same after the upgrade.
Wavetrain removed the side walls and the fabric between the side walls and the front and rear joinery, allowing for all acoustic treatments, speakers and subwoofers to be installed correctly. Building new linings, they turned the corners of the cinema into massive bass traps which help to keep the listening experience consistent.
In their submission, the team at Wavetrain said: "Because we needed to match the existing color in the walls exactly we had acoustically transparent fabric custom printed to match and then used this to cover the speakers to create what was meant to be the original architectural design."
EQUIPMENT LIST:
Artnovion, Lumagen, Meridian, MSR Acoustics, Oppo, Pro Audio Technology, Severtson Screens, Snaptex, Trinnov.