AV Pro Edge releases new converter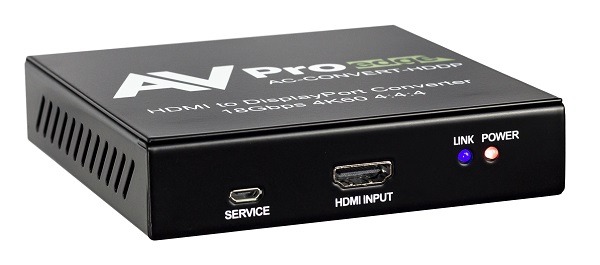 AV Pro Edge has released a new converter, the AC-CONVERT-HDDP which is a member of the 18Gbos distribution amplifier family.
Ideal on applications where stable distribution is key, it can take in a 4K HDMI signal and distribute it through both of its DisplayPort outputs at the same time. This allows you to pass 4K60 (4:4:4) through your display port infrastructure but use HDMI sources like streaming devices, media players, UHD Blu-ray players and modern computers.
A plug-and-play installation, it offers hassle-free setup with no need for software or drivers. It is designed to fit in any nook or cranny so you don't need to worry about finding space for it.
Full 18Gbps and HDR support ensures ultra-stability even at the highest of bandwidths.
ADVERTISEMENT

ADVERTISEMENT
ADVERTISEMENT

ADVERTISEMENT