CEDIA announces virtual lighting conference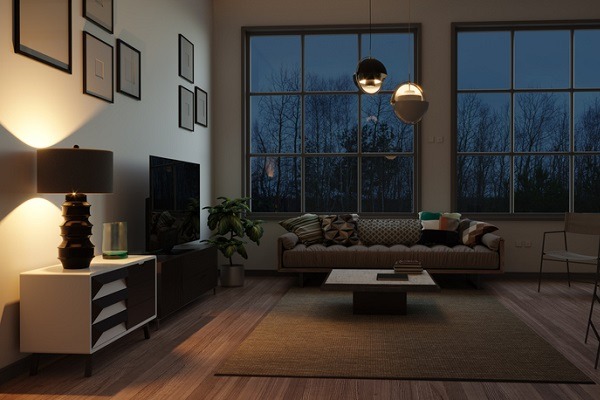 CEDIA has announced a new virtual event designed to bring together cutting-edge facets of lighting. Taking place on 11 August 2020, the free CEDIA Lighting Conference is now open for registration.
The conference will feature a range of expert presentations on topics including human-centric design, collaboration with designers, emerging technologies and task lighting.
There will also be a lineup of sessions, opened by John Cullen Lighting Creative director Sally Storey, and will detail prevailing lighting design trends for high-end installations in the wake of the COVID-19 epidemic.
"We're in the midst of a full-scale revolution in lighting design, technology, and control and the CEDIA Lighting Conference will immerse you in it all," CEDIA senior vice president of industry engagement Giles Sutton says.
"Integrators need to keep up with customer demand and stay on the cutting edge of all elements of lighting and this globally-focused event will provide an opportunity to explore concepts and techniques in a meaningful way. We'd like to thank several big names in the lighting industry for stepping up to support the CEDIA Lighting Conference, including Crestron, Environmental Lights, John Cullen Lighting, Lutron, Savant and WAC Lighting. It will be a can't miss day of learning and exploration."
There will also be a range of US sessions including 'How to Work with Lighting Designers' presented by Pete Romaniello, 'Task Lighting for Lifestyles and Video' presented by Joel Silver and Jason Rosenfeld and 'New Lighting and Lighting Power Technologies and How to Make the Most of Them' presented by CEDIA director of workforce training Ken Erdmann.
"Integrators are finding more opportunities than ever before to help customers use lighting to make a significant statement in their projects," Ian explains.
"So, it's imperative for integrators to thoroughly understand all they can about lighting — not just from an installation perspective, but even down to the science behind it and how best to approach its value in projects of any size. The CEDIA Lighting Conference sessions run the gamut to explore emerging trends like low voltage lighting and human centric technology and even this knitty-gritty like documentation and when to work with a lighting designer. You'll gain insight and expertise to take back directly to the job."
Registrations are open on the CEDIA website.