ABB-free@home upgrades designed for smarter living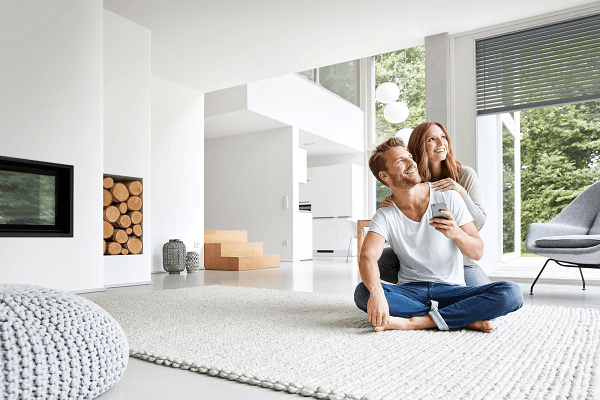 ABB has launched a package of new upgrades for its ABB-free@home system with home safety and energy efficiency being two key drivers influencing the latest solutions.
For added performance, the free@home Next app gives homeowners total control of their smart home solutions from a mobile device, from checking if windows have been left open, to switching off lights or turning up room temperatures.
The app, which is much faster and more intuitive than previous versions, has been developed in response to user experience needs and allows customers to manage the full suite of ABB-free@home applications from any mobile device.
The system now also has DALI Gateway, allowing DALI lighting to be easily integrated into any ABB-free@home system, without the need for a separate USB programming device or additional DALI power supply.
Additionally, a split unit gateway solution lets users have greater control over energy usage as spaces can be cooled through the app, remote control or a sensor on the wall.
ABB has also announced a partnership with Olisto, leveraging its open API platform to offer endless connection possibilities, including links with additional services such as Sonos and Spotify. It also provides the potential to create rules, building real time connections between multiple devices, apps and services in any home.
"These new additions offer huge possibilities for smart home users, making their lives easier and more comfortable than ever before. It is part of our broader vision for smarter living, where technology works in partnership with consumers to create energy and user efficient spaces for the future," ABB smart building division managing director Oliver Iltisberger says.
The market for smart home solutions is expected to grow from US$45.8 billion in 2017 to more than $114 billion in 2025 according to a Fortune Business Insights report. With over five million of its ABB-free@home components already installed in more than 40 countries worldwide, ABB launches a raft of extensions to cater for increasing demand for IoT technology within smart homes.