Bryston introduces the BR-20 preamp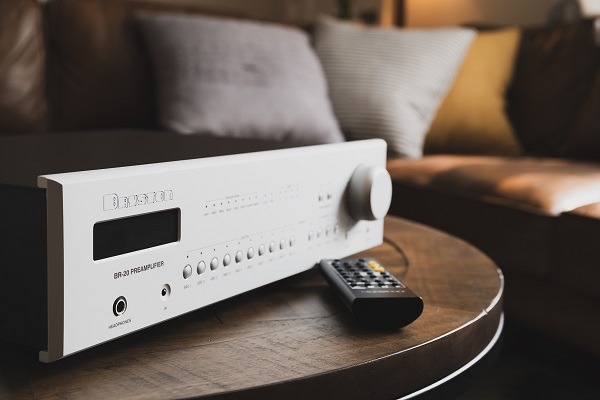 Bryston has released the BR-20 preamplifier which merges Bryston's best-ever analogue preamplifier with its award-winning DAC and bit-perfect high-resolution streaming capability into a single chassis. Initially called the BP-18, it was renamed to honour Bryston president Brian Russell who passed away in September 2020.
Expected to begin shipping in the fourth quarter of this year, it gives integrators the ability to connect up to 14 analogue and digital source components plus a built-in high-resolution streaming from Qobuz, Tidal and access to user's own music collections.
"Our new BR-20 preamplifier offers a never-before experienced degree of audio clarity, transparency and detail, along with tremendous flexibility in handling every kind of audio signal; analog or digital," Bryston chief executive and technical supervisor Chris Russell says.
"I know my brother Brian was very proud and excited about the things we have been able to accomplish with the BR-20, and we are also proud to name it in his honour."
Through years of R&D, the BR-20 features an optimised discrete buffer amplifier which is capable of delivering a very low THD+N measurement at or below 0.0006%. The analog signal path is a fully balanced design, using an array of very tightly matched components and a compact circuit design to achieve the lowest possible noise and superior common mode rejection.
There is a ring of small LEDs the perimeter of the volume knob, clearly and elegantly indicating output level. For the music enthusiast, this level of circuit sophistication results in more lifelike performances, more detail and more dimensionality from the recordings people listen to.
Connectivity for an additional four HDMI sources becomes accessible when using the optional HDMI card while an internal DAC can decode PCM up to 384 kHz/24 bit and DSD 256 (DSD x4), and it has the unusual capability to decode DSD over HDMI.
The BR-20 features Bryston's most powerful onboard headphone amplifier ever offered, providing the high-output and critical low-output impedance to drive even inefficient headphone models. The new Low Z headphone amp used in the BR-20 delivers startling clarity and dynamic capability second only to Bryston's legendary BHA-1 outboard headphone amplifier.