Bose expansion offers complete system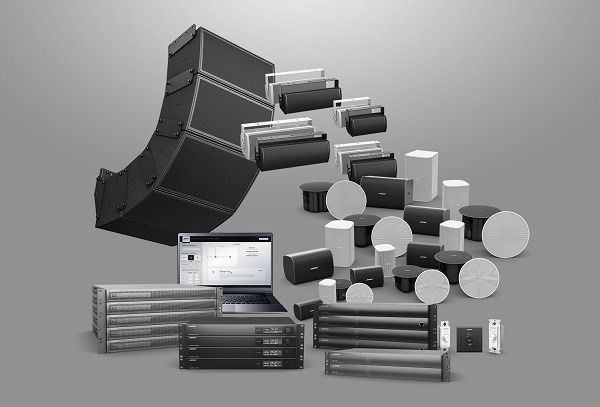 Bose Professional has expanded its product line, giving designers and installers the catalogue to build complete Bose systems without sourcing from other vendors, and using products designed to integrate seamlessly.
The company portfolio includes a selection of loudspeakers, amplifiers, DSPs, controllers and software products, with more than 50 new devices specifically designed for a wide range of applications including: retail stores, restaurants, hotels, corporate buildings, college lecture halls, auditoriums, places of worship, stadiums and outdoor venues.
A number of these products will be on display at InfoComm 2019 in Orlando this week, including: the ArenaMatch DeltaQ loudspeakers and ArenaMatch Utility loudspeakers; the DesignMax loudspeakers; five new PowerSpace amplifiers; two commercial sound processors; three new digital ControlCenter controllers; and an upgraded business music system designer software tool.
The new products and solutions have been designed based on customer feedback.
Bose director of global sales and operations Morten Jorgensen says: "At Bose Professional, we believe pro audio is about creating incredible experiences. It's about making the spaces in which we live and work better. With that in mind, we're developing more products than ever, so that our customers can build complete systems that are easier to install and easier to operate while delivering clear, powerful sound in every space."