Bittree 12G+ Micro-Video Self-Normalling Single-Link Patchbay adds to its award-winning line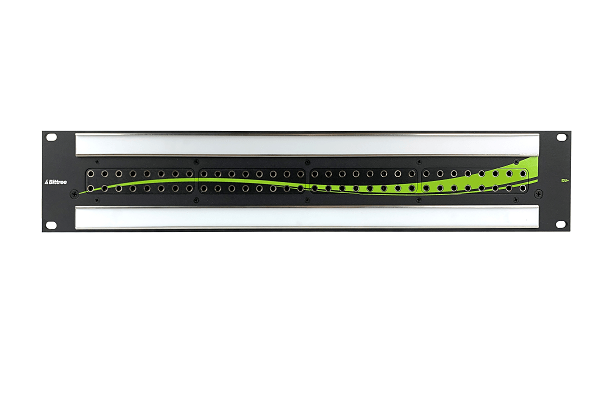 Bittree has added to the award-winning 12G+ family of single-link video patchbays with the 12G+ Micro-Video Self-Normalling High-Density Single-Link Patchbay. It offers 2×32 or 2×48 density in 1Ru, 1.5RU or 2Ru form factors and supports 4K transmission over a single 12Gb/s SDI connection.
Offering high-density connectivity in space-efficient configurations, the 12G+ Micro-Video Patchbay is ideal for production trucks, broadcast centres, production facilities and high-end commercial applications.
It also delivers 24GHz, high-bandwidth performance for SD/SDI, HD/SDI, UHD/SDI, 4K, 8K and HDR applications. It comes with true 75Ω impedance with low return and also features self-terminating and non-terminating connections.
"No one else in the industry offers this kind of patchbay with 2×48 density. Plus, it supports up to 8K resolution, so it's a future-proof investment that will remain a vital part of customers' workflows as their operations move beyond HD," Bittree senior sales consultant Bryan Carpenter says.
"It's not unusual for a source to be routed to a particular piece of equipment almost all of the time. Our new 12G+ Micro-Video patchbay simplifies that routing, but also makes it easy to override it with a patchcord when necessary. Bittree is the first to offer self-normalling as an option at this high bandwidth."
The patchbays come with machined aluminum with a durable powder-coat finish on the front panel. A precision-machined phenolic insulator electrically and mechanically separates the jacks from the front panel, and two designation strips on the front panel allow for easy labeling.