BenQ DuoBoard receives VMware Ready certification, the first in the world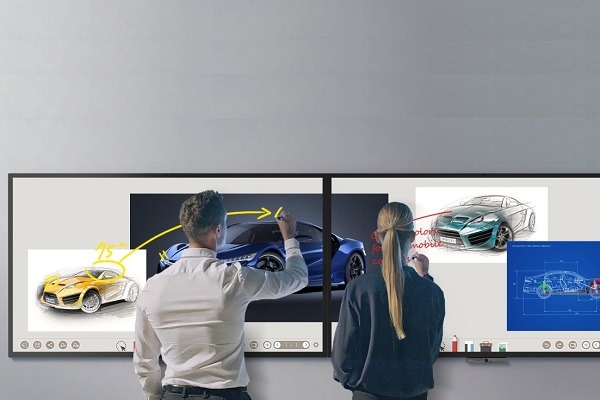 BenQ's DuoBoard has become the world's first interactive display to receive VMware Ready certification. The certification qualifies the solution for optimised integration and interoperability with the VMware Horizon virtual desktop infrastructure.
BenQ DuoBoard's VMware Ready certification provides a long-term commitment from both VMware and BenQ. Customers can rely on VMware Ready solutions to reliably interoperate with VMware environments and deliver unique features with significant value.
"Our partnership with VMware and achievement of VMware Ready certification helps corporate IT managers quickly identify the right products for virtualisation," BenQ president Conway Lee says.
"BenQ is dedicated to providing reduced integration costs, creating opportunities to replace inefficient legacy solutions and inspiring complete customer confidence."
For enterprise and corporate customers, VMware Ready for end user computing certification qualifies devices for optimal virtualised platform performance to meet integration and interoperability standards.
"A virtualised infrastructure enables corporations to dramatically reduce IT expenditures and manpower, as well as enhanced information security," VMware vice president and chief technical officer Guru Venkatachalam says.
"We are proud to partner with BenQ to deliver complete virtualization solutions via BenQ large-format interactive displays."